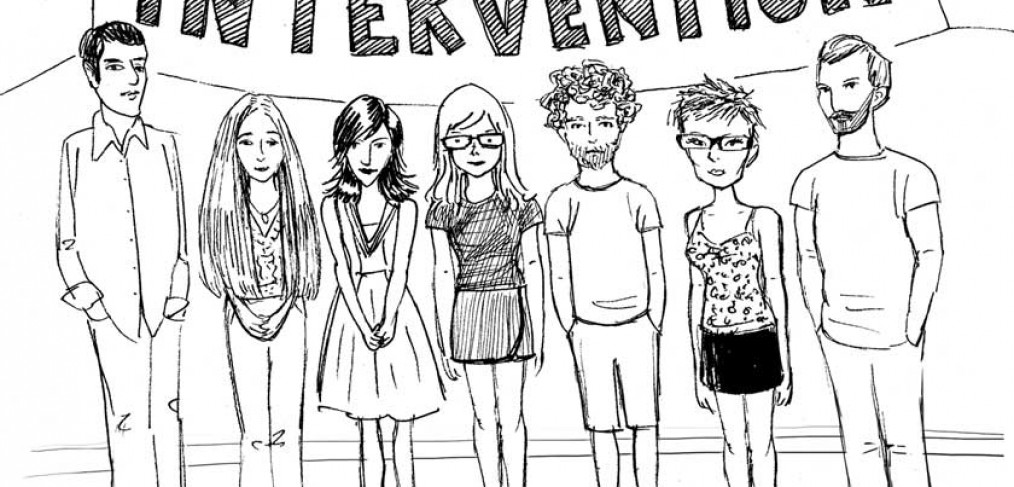 Bike Intervention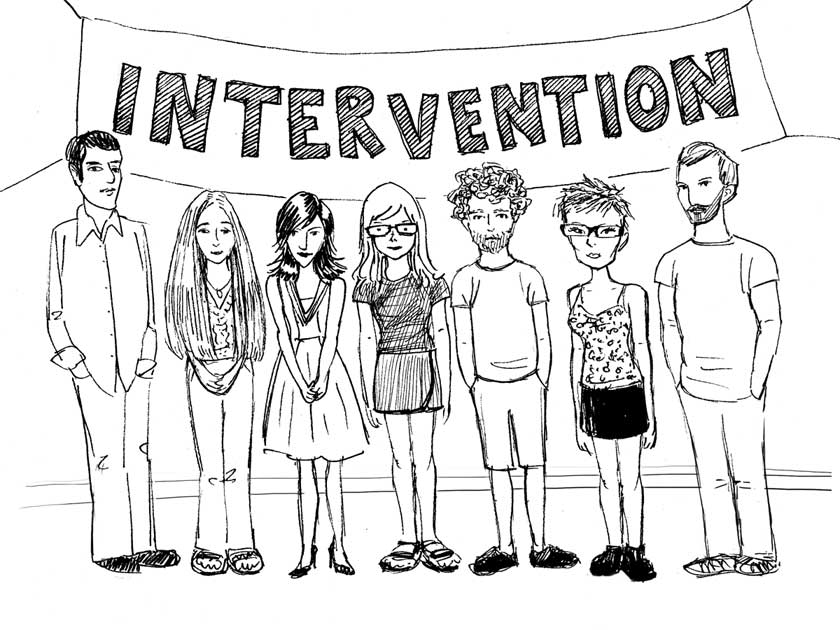 There comes a time (apparently) when a cyclist gets so obsessed with bicycles that friends and family decide they have to intervene. I assumed I had a ways to go before I hit the obsession point as I have not:
built my own bike
figured out what gearing ratios are or learned how to adjust a derailleur
owned more than two bikes at any given time (six or more is the obsession point, right?)
However they argue that just talking about bikes is enough to be an obsession. They requested I stop talking bringing up the following topics in every single conversation: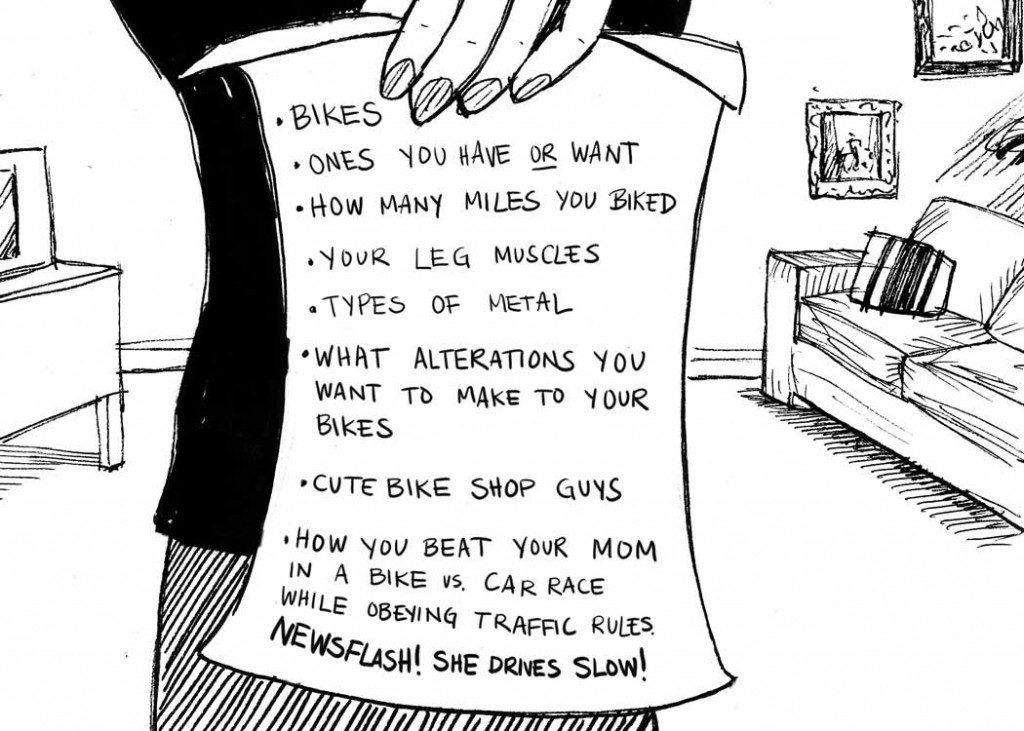 Presented with this request, I decided to reverse things a little. If conversations about bikes are so hard to bear, how is it that the following topics are okay for them to discuss constantly?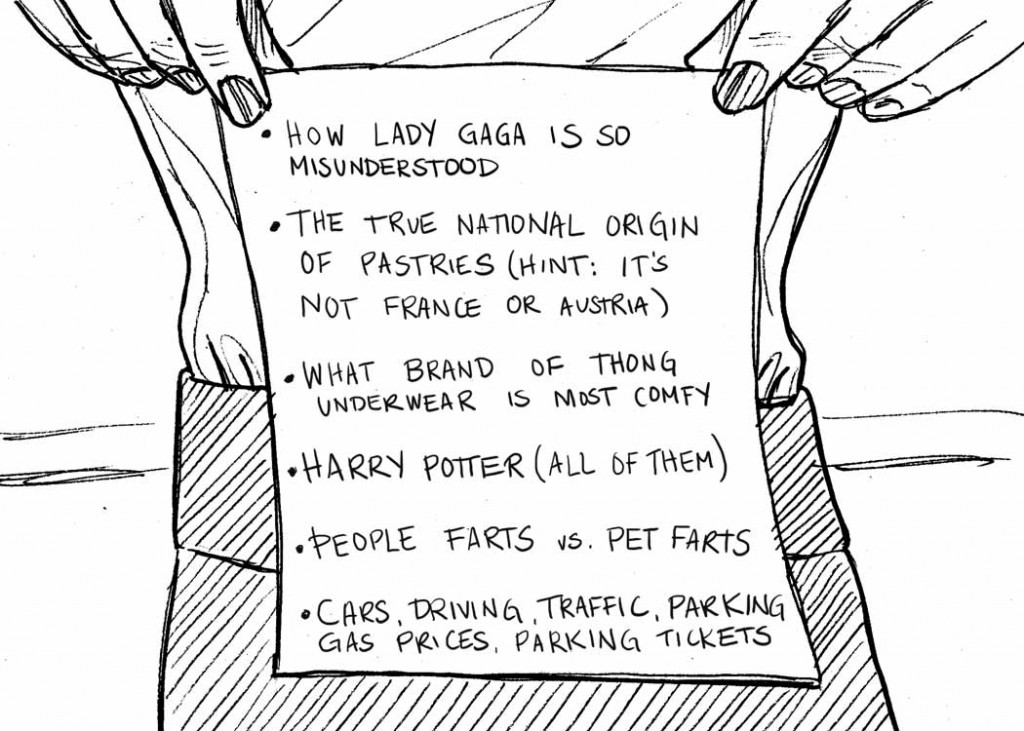 So I will not limit my bike talk.  (It would probably will be easier to make new friends.)