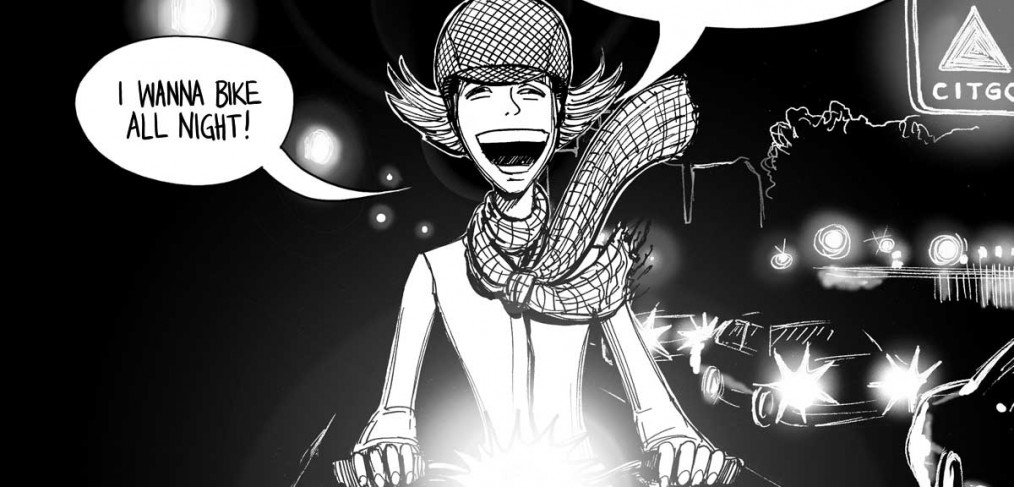 The Long Commute
I've been busier and more stressed than usual lately and it's started catching up with me. The other day at work I found myself completely exhausted. I could not wait to go home…
…And pass out. It was all I could think about. The second the workday was done I hopped on my bike and raced across town toward my couch.
But once I sat down I had an unexpected change of heart.
My head was clear and my energy had returned. My couch was boring. Was I really going to just stay home? And sleep? I was bummed that my commute was only 4.1 miles. Some days that's just too short. I wanted to bike more.
I remembered I had been invited to a party across town. Seven miles across town. It was one of those parties I had no intention of going to. Suddenly it was the most appealing party in the world. So delightfully far away. With that, I was off…
More energized and less stressed than any other commuter….