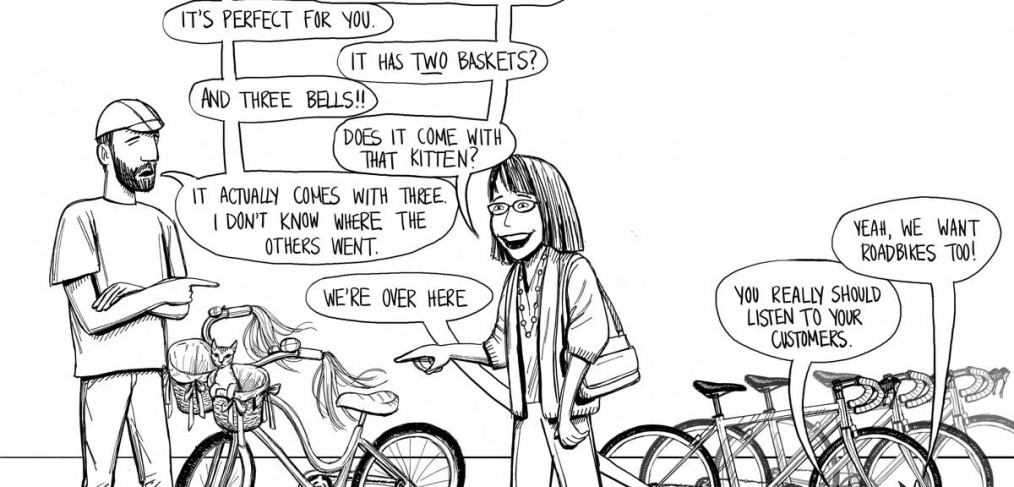 60!
My Mom turned 60 this year and she's decided to do a triathlon. She's decided to invest in a better bike for the triathlon and beyond. She bikes quite a bit. Sometimes we run into each other in distant towns on long rides…
However she didn't know what type of riding she would do when she bought her bike- a mountain bike. As anyone who's biked for a bit knows, the first bike you get is always the wrong one. It turns out she prefers to be on a road, so a road bike it is. But somehow the average bike shop employee is having trouble wrapping their head around this…
However they shouldn't underestimate my mom. Or that she will just to go to another shop that will offer real help.