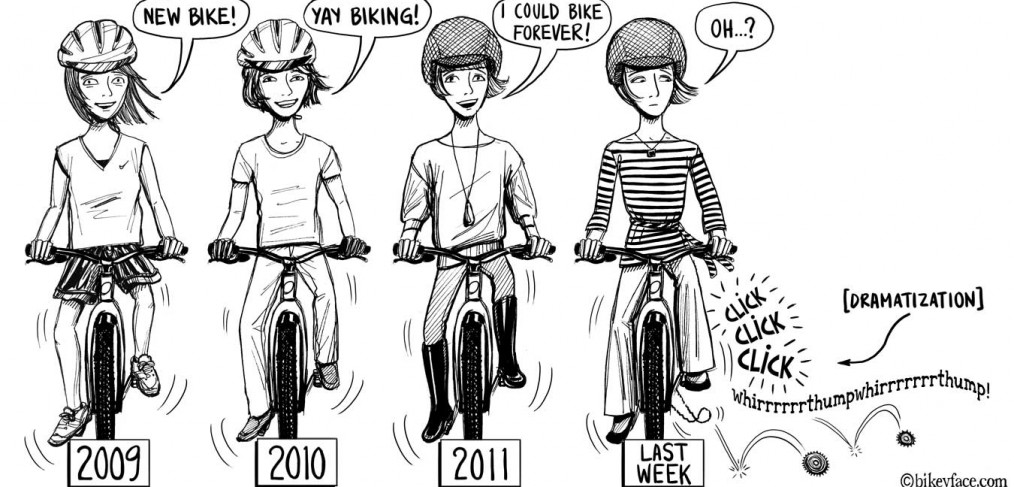 Wear & Tear
I bike pretty much everyday. And biking is great. Until it's not. Then I have to come to terms with reality.
Yes, I biked so much I basically wore out my bike.
While I'm flattered to be stronger than metal (apparently,) repairs are always easy to put off. Biking is free, right? Nope. Because if it's free, you're doing it wrong.
And risking your safety! So plan to put some money into your bike if you rely on it. For under $100 you could get the basics covered: lube, chain,wheels, lights, brakes. Still cheaper than a car or subway.
But if that's too much cash you could always fix things this way:
No, seriously, go to your local bike shop and get things squared away! It's worth it.