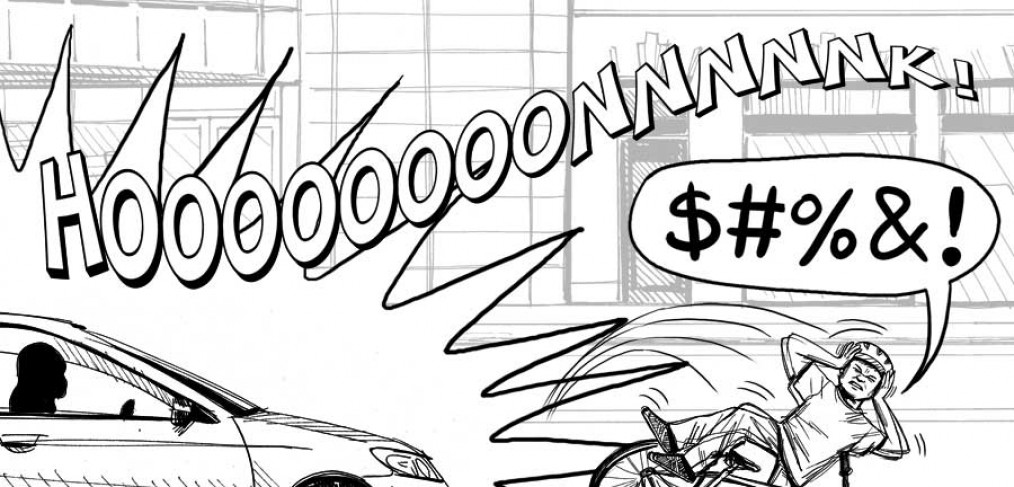 Thick Skin
It's not good to honk at a cyclist because, well, it's startlingly loud:
I can understand the need to communicate, but horns don't do the trick. But even when some folks use their words, they don't really do much better…

So when find myself the target of horns or yells, I simply don't respond.
They're not looking for a reasonable conversation. And engaging with them might make it worse. I don't really want to see how unreasonable things could go.
After all, does this ever happen?

So I try to let it go.