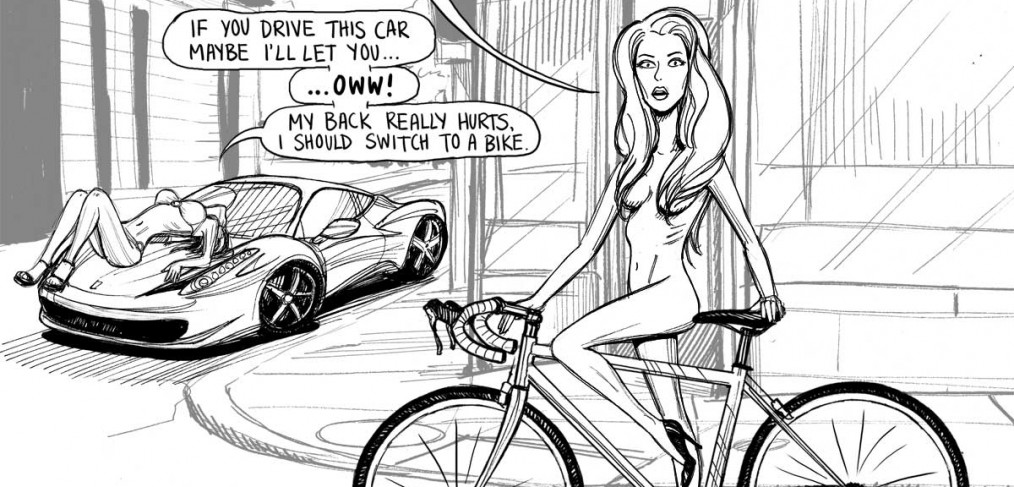 Real Women
Having worked in advertising a bit, I was intrigued by the ongoing debate about the representation of gender in bicycle advertising. At first, I was inclined to be offended too. But then, as I was watching the cyclists in my neighborhood, I realized something: the media really has us women figured out!
For example, I saw this very cute woman with a bike downtown:
Specialized did some solid market research because I actually stumbled on a couple of Bike Nurses offering cycling men a hand!
Of course, the lady cyclists out on the town were very stylish.
But, of course, it's not all about the clothes.
Which sure makes laundry and getting ready in the morning so much easier.