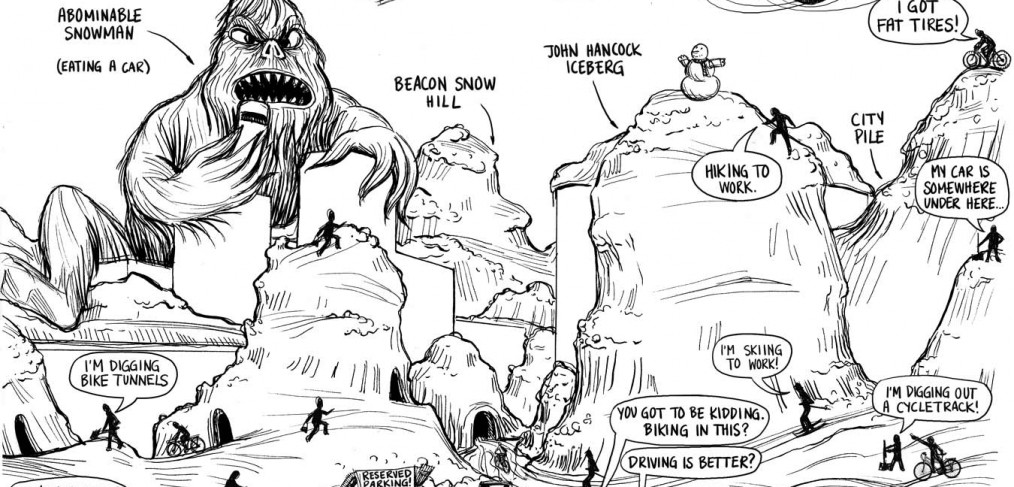 Snow City
This past week the city got a lot of snow all at once. Over night the city transformed to something surreal and monstrous. It was hard to get around since nothing was plowed for bikes or shoveled well for pedestrians. But I think I figured it out- magic!
I wonder why I've never tried this before? Oh, right, magic isn't real. But gravity is.
Now can we clear out the bike traffic lanes?