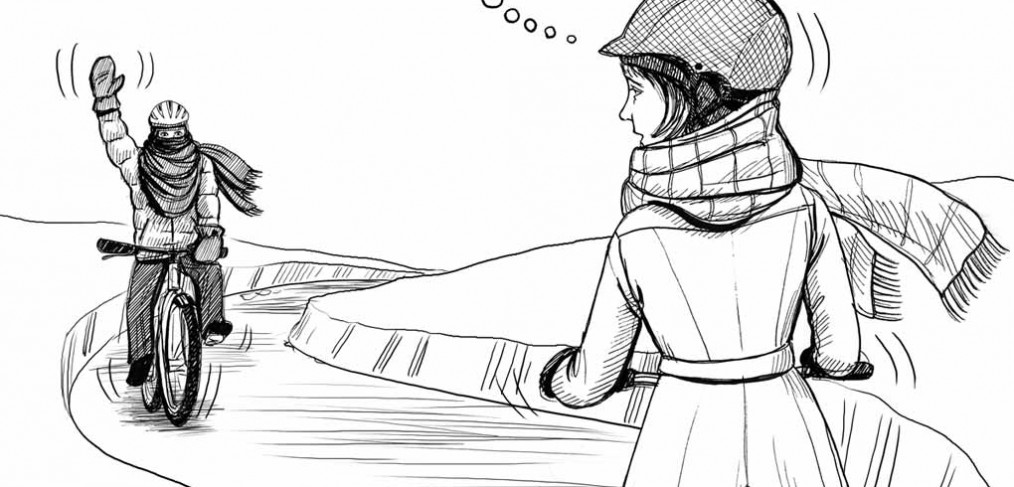 Cold Weather Disguises
The other day I was biking home and a cyclist waved at me.
Now, biking in Boston sometimes has the feeling of a biking in a small town. I'm always running into friends on the street. But in cold weather there are some social challenges.
And I may not even recognize my best friends unless they are willing to unbundle a bit. Not always pleasant this time of year.
So it got me wondering if there's a better way.
Maybe not. I may not recognize my friends until spring, my apologies.