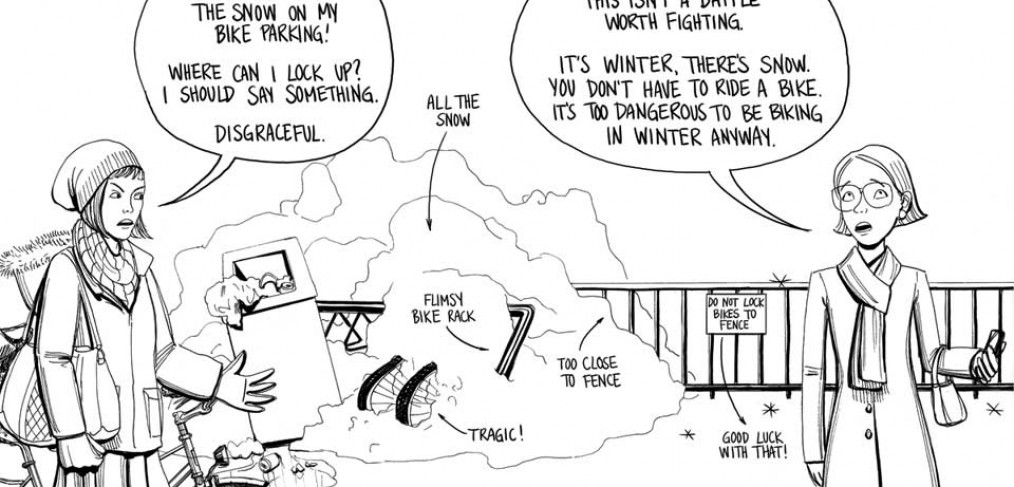 If You Were Me
The other day I vented to an acquaintance about an issue that's frustrated me this winter. However, this led to several more issues for me to be frustrated about.
For a moment I actually felt bad for picking this battle.
But I knew this person. And if she were me, it would go like this.
Yes, and drivers wouldn't take this sort of response either.
So I made a resolution to speak up more. I don't deserve to be treated as lesser than other commuters.