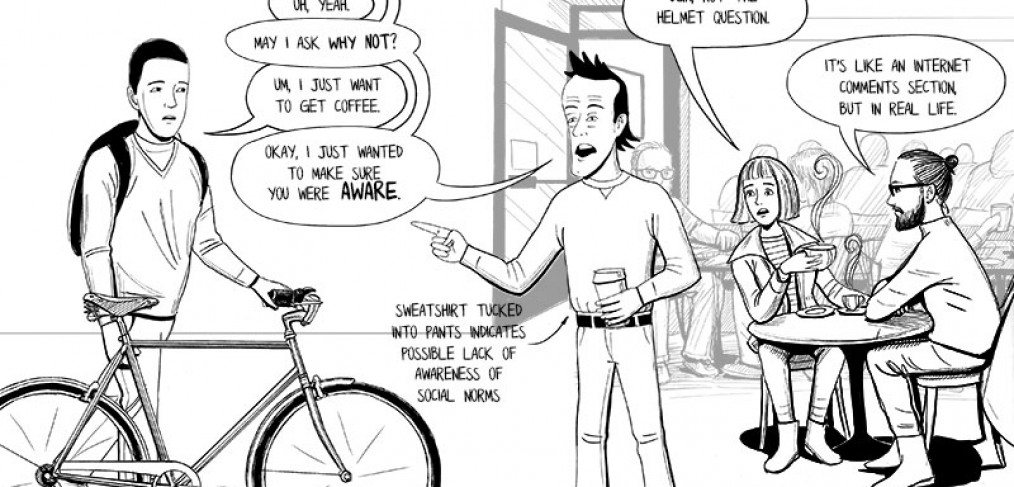 Headcase
The other day I was relaxing at a cafe when I found myself eavesdropping.
Why did he feel the need to speak to the bicyclist and why did he assume the cyclist was somehow ignorant? Would this guy similarly attack other people doing things that he viewed as poor judgement? Or is it just bicyclists?
I'm sick of the helmet hype. It's time to hype up infrastructure until "cycle track" is in everyone's vocabulary. I dream of the day this guy will ask the city what's up with the street design that makes cyclists feel like they need to wear helmets.