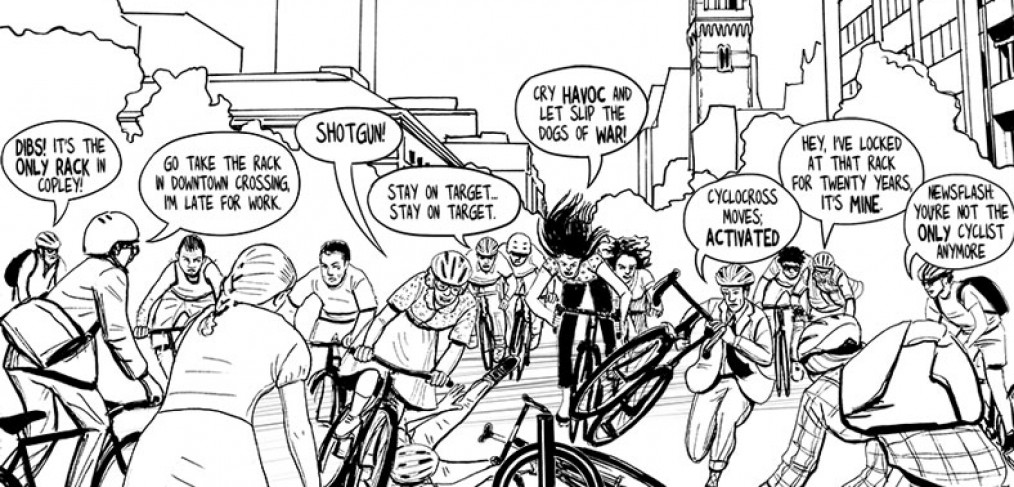 For Lack of a Rack
This weekend I had to run a quick errand in the Back Bay and ran into a problem.
While I prefer not to lock to railings either other options are not always provided. And the number of racks in Boston hasn't grown as fast as the number of bikes. So even when there is a rack…
Enough is enough. I've decided to of take the matter into my own hands.
So whenever I need to lock up I won't be lacking a rack.