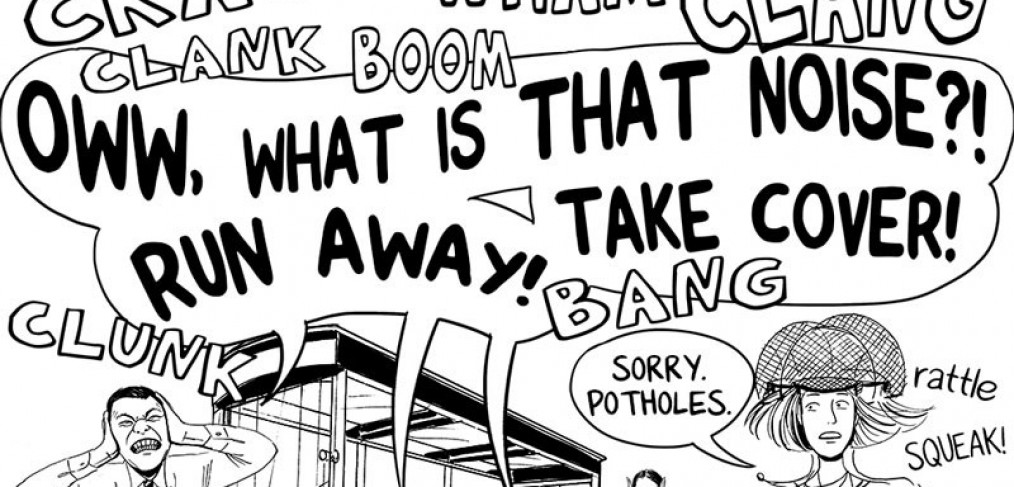 Such a Clatter
Lately I've been riding my 50 yr old British 3-speed "Emma Thompson Bike" around town. It's been pretty hot and a slow upright bike keeps me from rushing and breaking a sweat.
But she is a bit… well… loud.
    When riding a wheel on Sheffield steel folks definitely hear you coming. But the Boston area roads don't help the situation. They are pretty rough. So I wondered if I could measure the state of the roads by the sounds that Emma Thompson Bike makes?