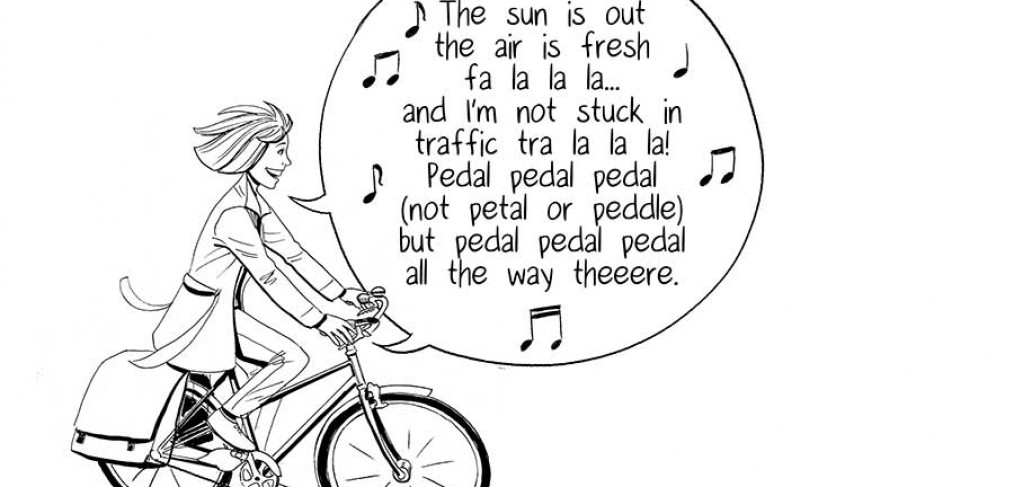 Habit Loop
Biking is ordinary to me. So much so, I got caught off guard the other day.
It didn't really seem like a significant enough of an event to call it out. I mean, I ride a bike several times a day, every day.
I read a book about habits, well part of a book about habits. I have what is called a habit loop- it looks like this for me:
Except sometimes the place I'm biking to is work and I don't really jump in the air when I get there- I just get coffee.
But habit loops are important. By having a habit, it allows you to save your brainpower for other things. More important things.
I just have to be careful not to create a new habit loop here.