Welcome to the Bikeyface store. Each purchase supports the artistry and time that goes into making the Bikeyface blog. Thanks for enjoying & supporting Bikeyface!
Just Be Yourself On Wheels 18x24" Poster
00001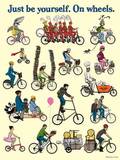 Some Things For Your Wall
Price: 15 USD In stock
You will have a permanent smile with this sunny poster on your wall. Trust me.
Because sometimes it seems many people think these two cyclists are on the road. I don't know about you, but I see many other bicyclists out there these days. I created this poster to open everyone's mind and invite more people to grab a bike, no spandex/skinny jeans required.
Size::18x24
Image::Color
Paper::100lb paper with smooth matte finish
Ships::Rolled/tubed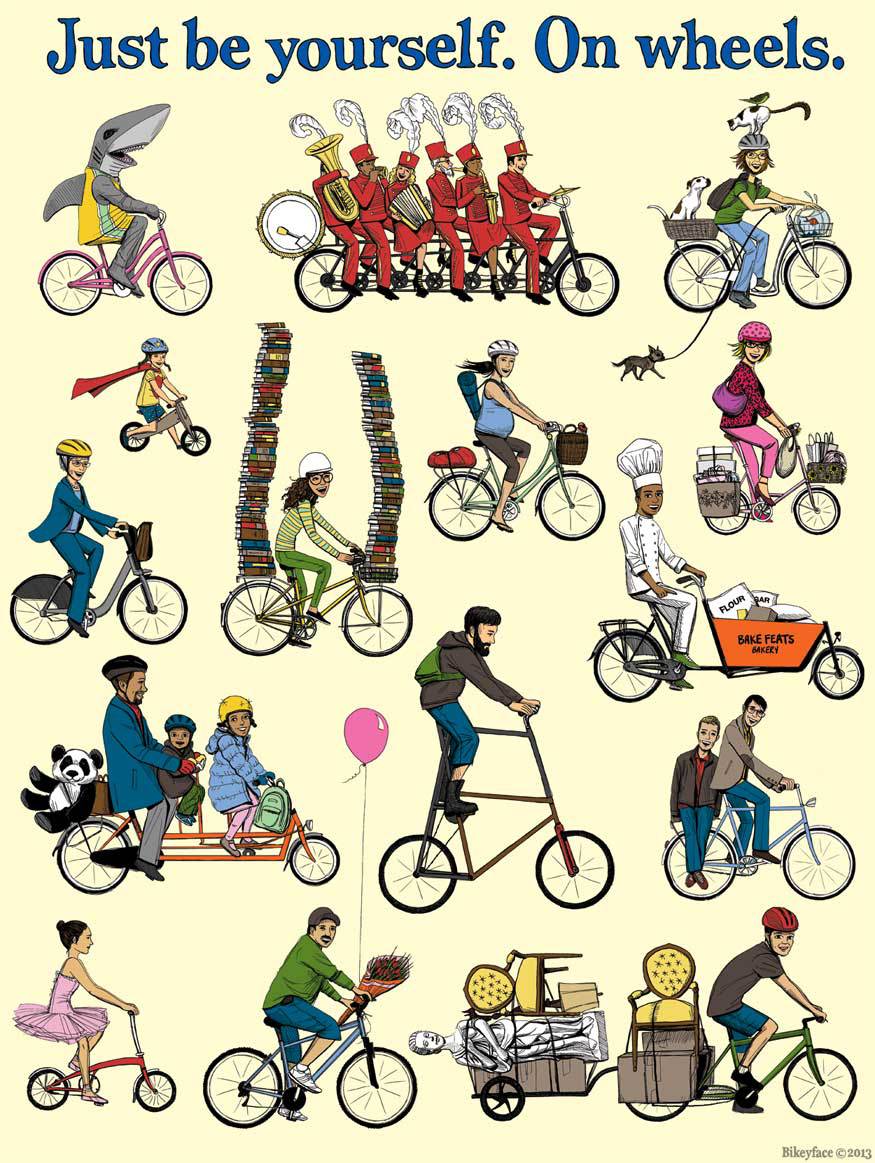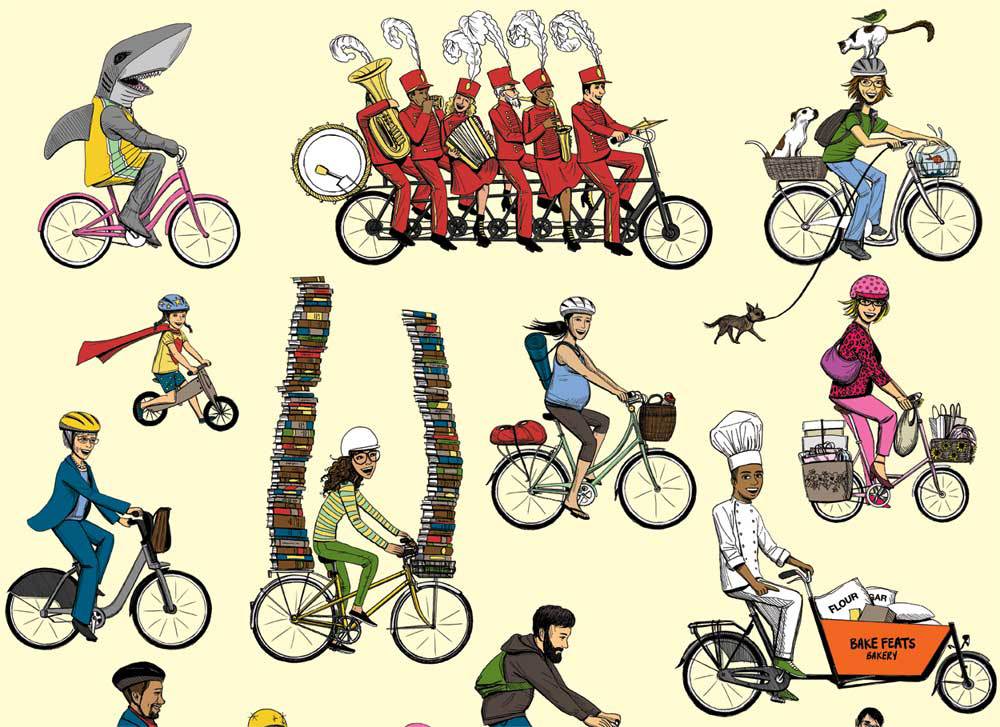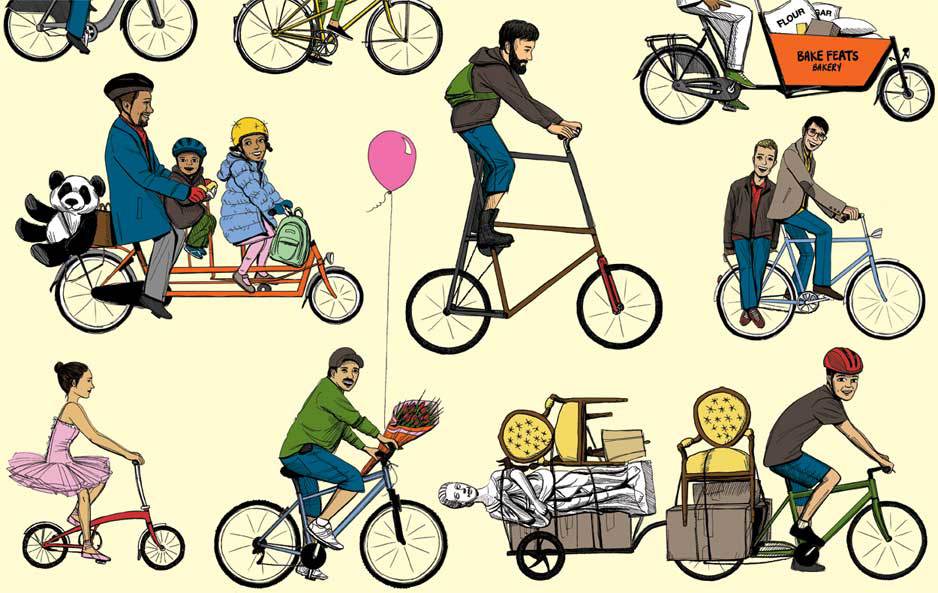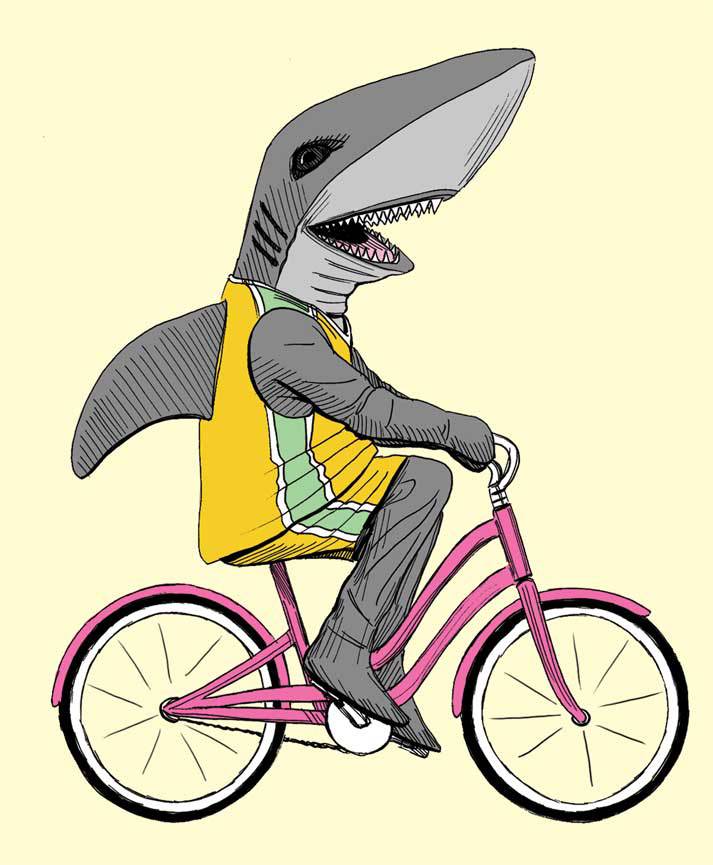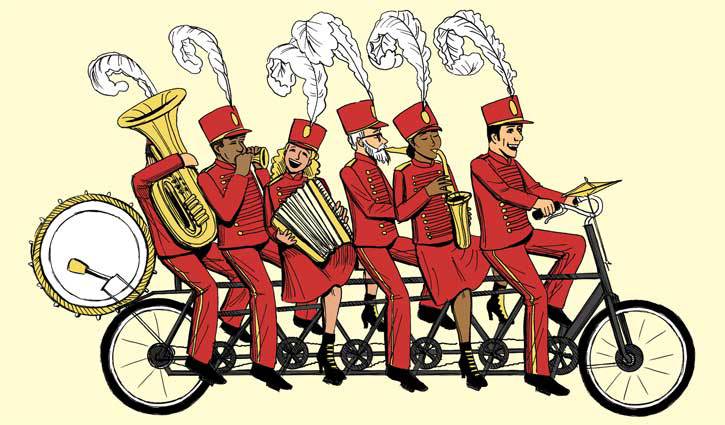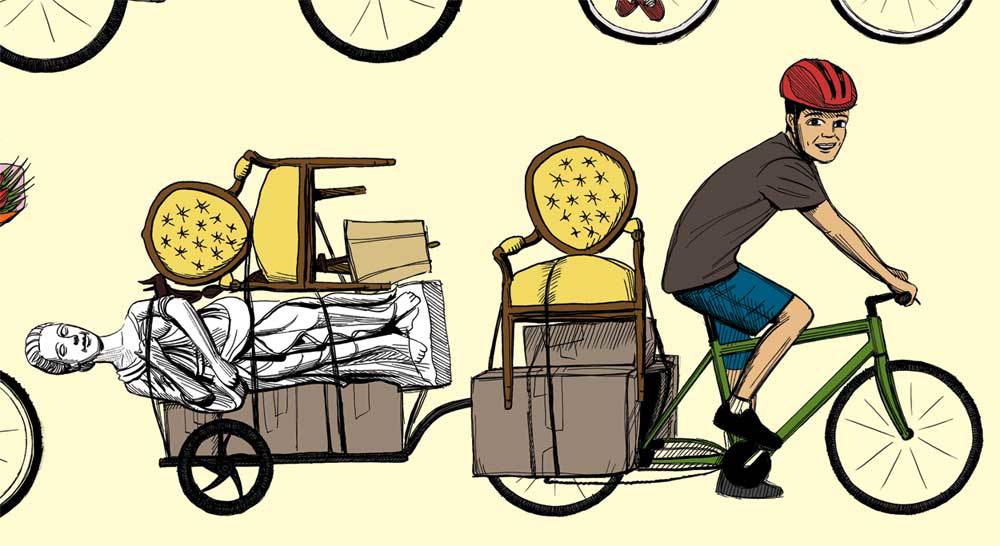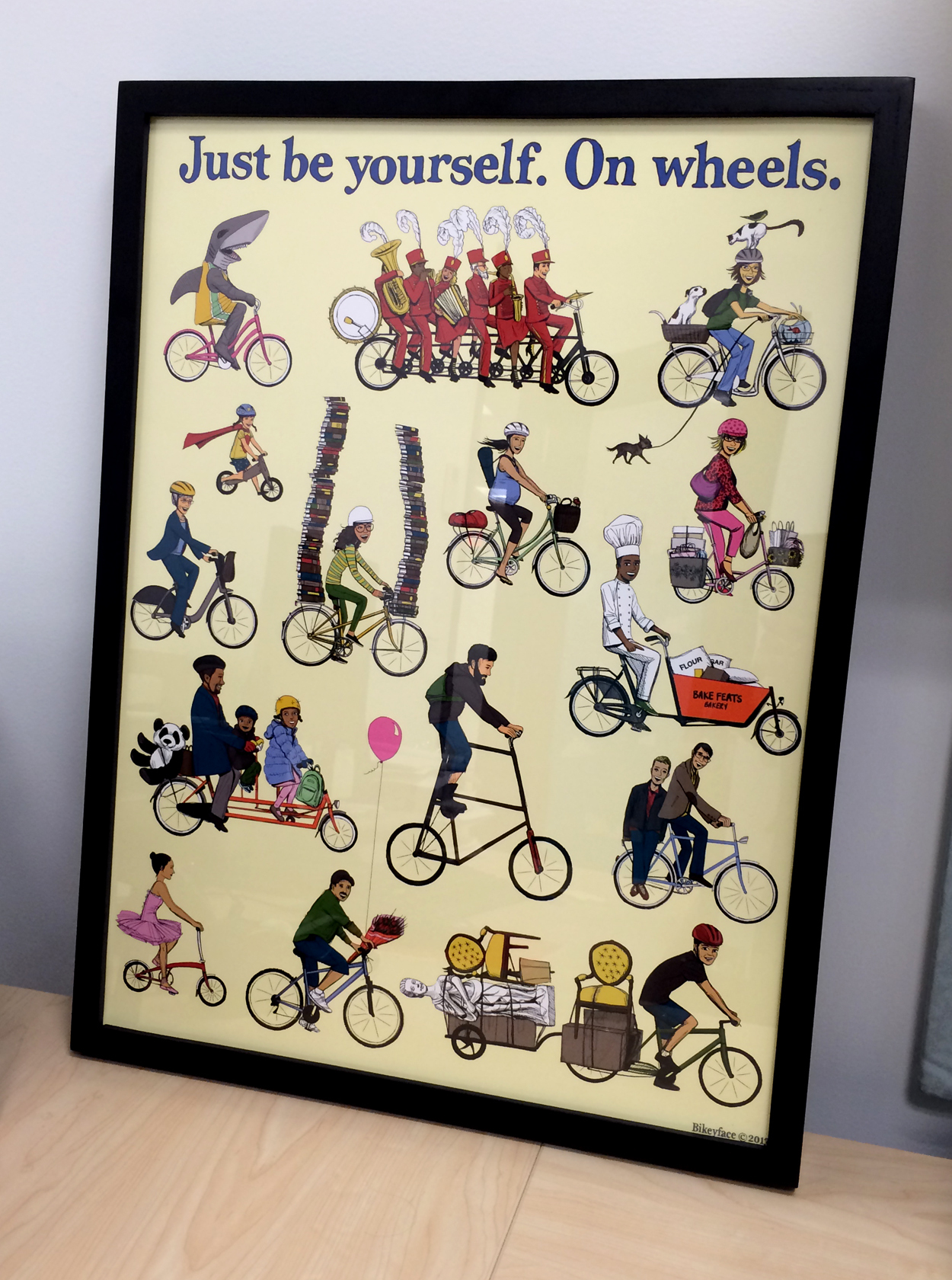 Shipping: Orders typically ship out within 1-3 business days. You may select USPS First Class or Priority Shipping for orders within the U.S.  International Orders are shipped International First Class. Contact me if you have any questions.
Wholesale: Would you like to carry Bikeyface products in your store? Merchandise is available wholesale for bulk orders. Please contact me to start the conversation.