Welcome to the Bikeyface store. Each purchase supports the artistry and time that goes into making the Bikeyface blog. Thanks for enjoying & supporting Bikeyface!
Happiness 11x17" Poster
00002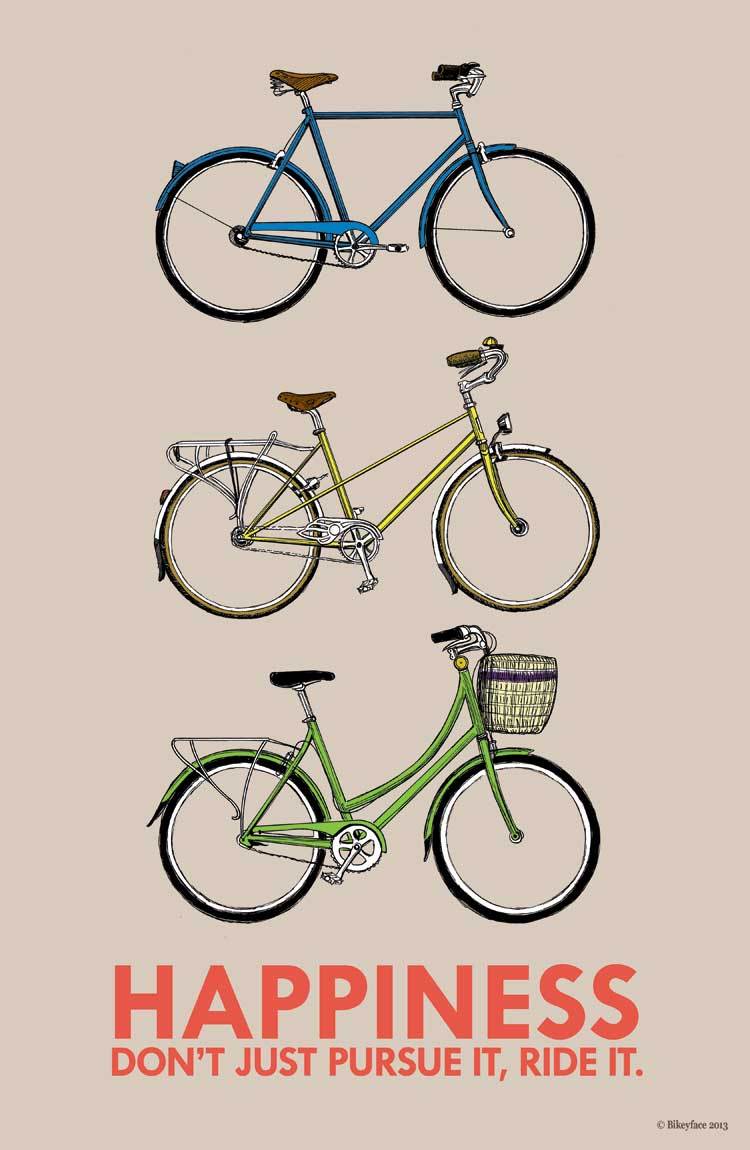 This poster was inspired by reading about the World Happiness Report. The happiest nations are also the most bikey. Is that really that surprising?
So many people seem resigned to just pursue happiness while driving in their cars (sometimes literally when there's bicyclists passing them as they sit in heavy traffic.) Bicycling is seen as virtuous, green, cheap. But really it's just part of happy lifestyle. And these bicycles are just begging to be ridden.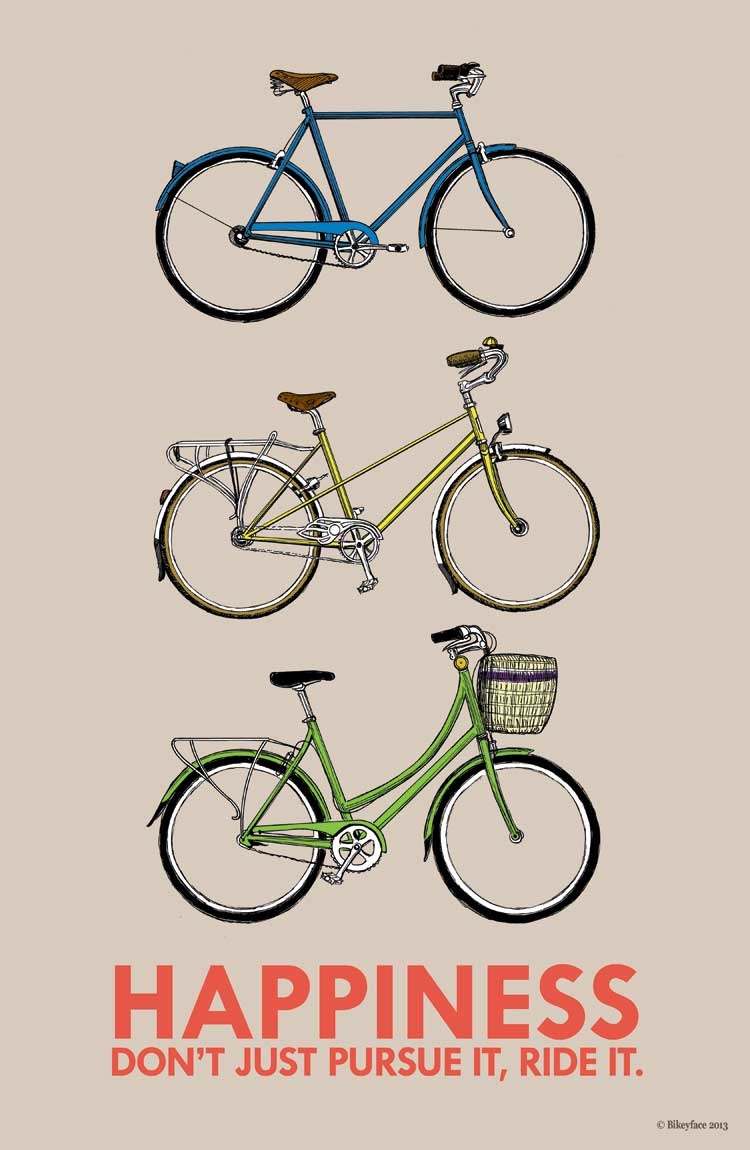 Shipping:  All US and International orders are shipped via the United States Postal Service (USPS.) The store automatically calculates shipping costs based on destination, packaged weight, and shipping service. In the US, for small orders you may select USPS First Class or Priority Shipping (orders over 13oz will default to Priority or Standard Post.)  International Orders are shipped International First Class. Contact me if you have any questions.
Wholesale: Merchandise is available wholesale for bulk orders. Please contact me for rates.