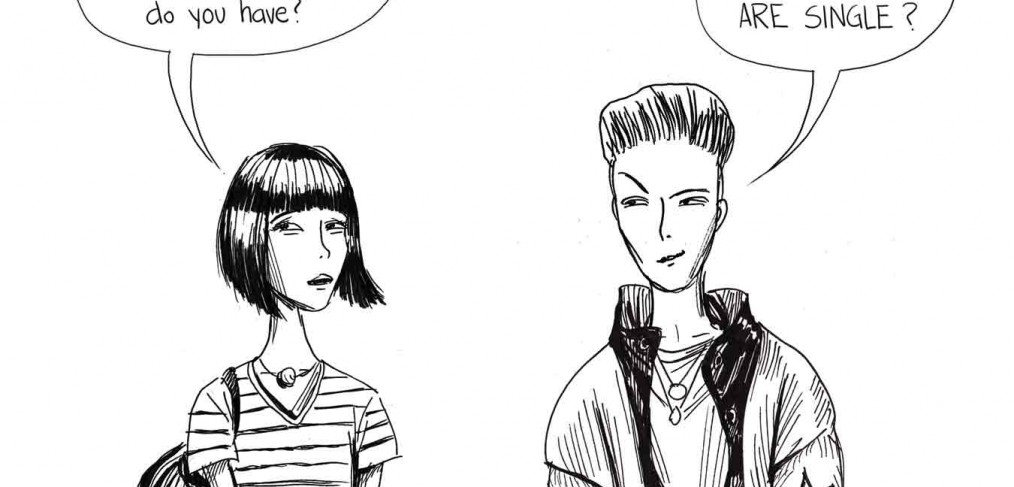 @ My Bike Shop
I have a problem. I go to my local bike shop way too often. Frequently I need to get things. But not always. Sometimes I just want to touch the bikes or look at shiny things. However my roommate, seen here in one of her more quiet moments…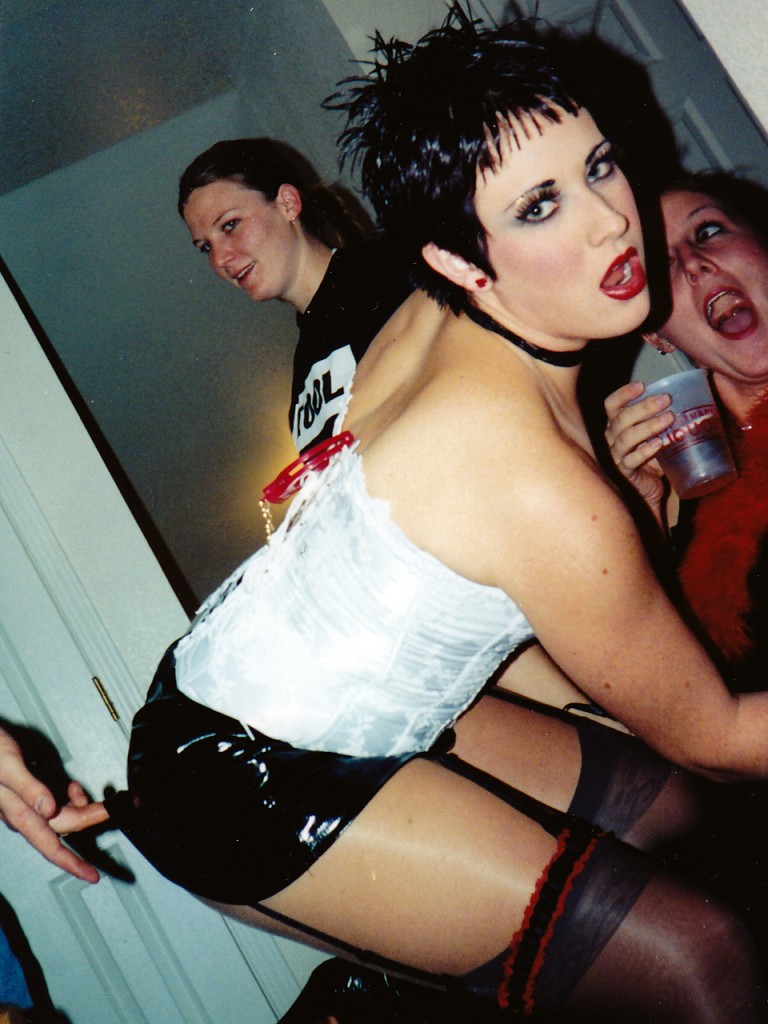 …has a different theory. She thinks that there is something else I want at the bike shop but I'm too shy to ask for it. So she's offered to accompany me there and translate my bikey rambling. While my roommate is one of the best people in Boston, there are several reasons why I will not accept her offer. This blog will illustrate several dangerous scenarios… and after she told me about her Vanilla Ice phase I've decided to draw her like this: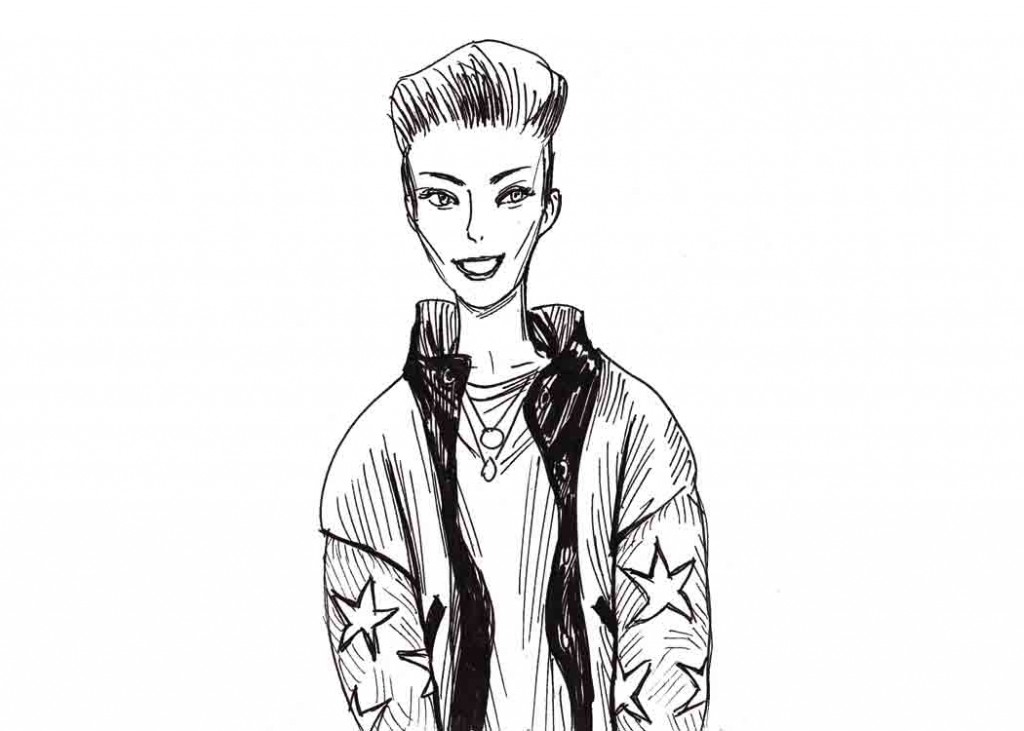 We'll call her "Vanilla Icette." Here is why Vanilla Icette will not set foot inside my bike shop. First, things would start out a little slow…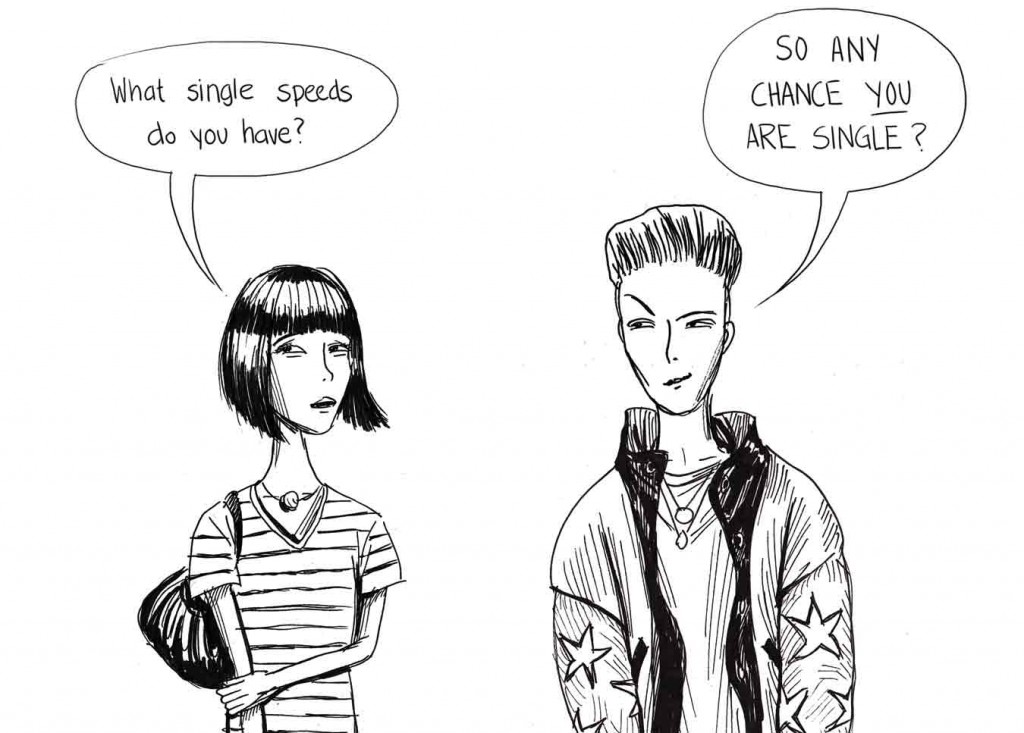 And she'd get a little flirty: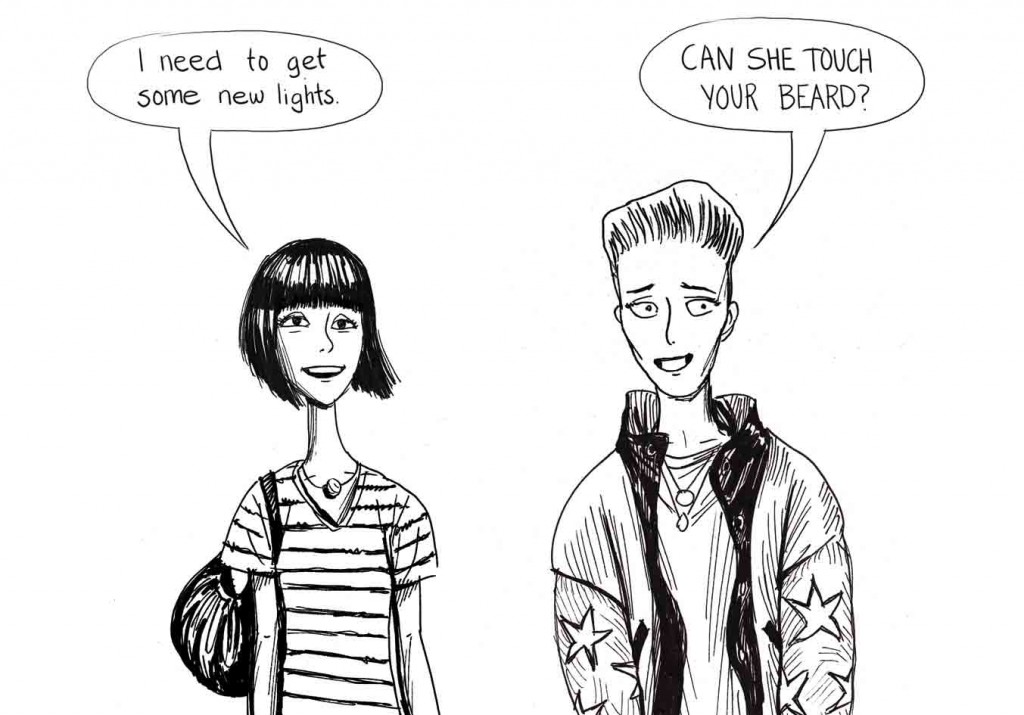 But soon enough Vanilla Icette would get right to the point: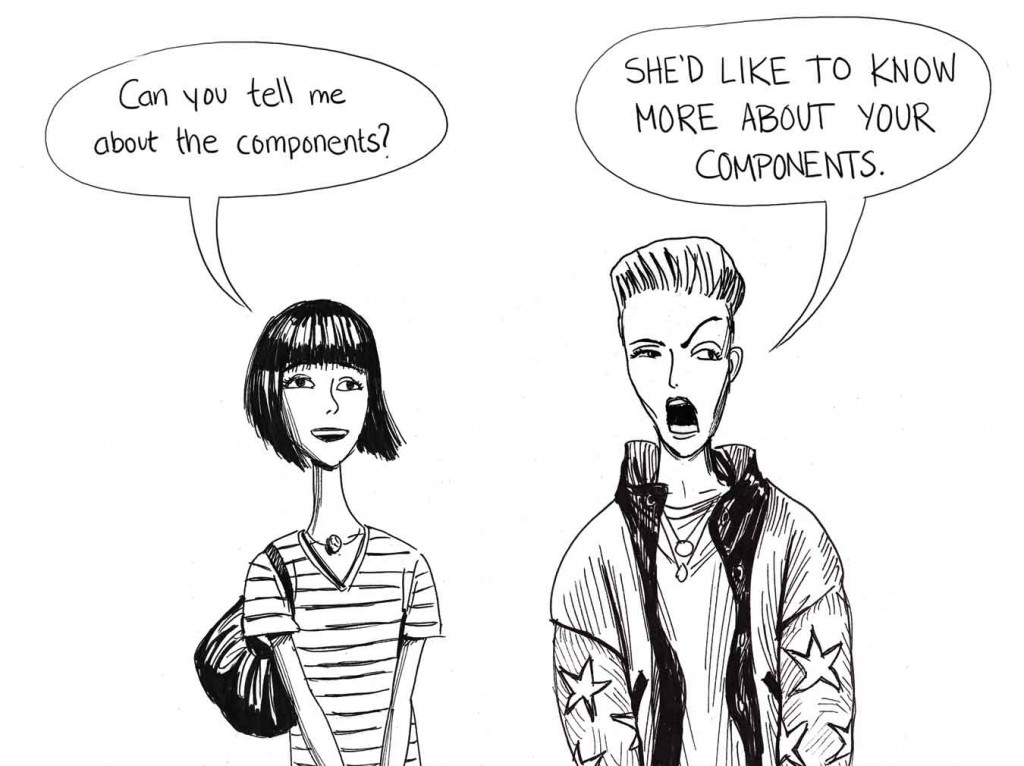 Then would just get stupid: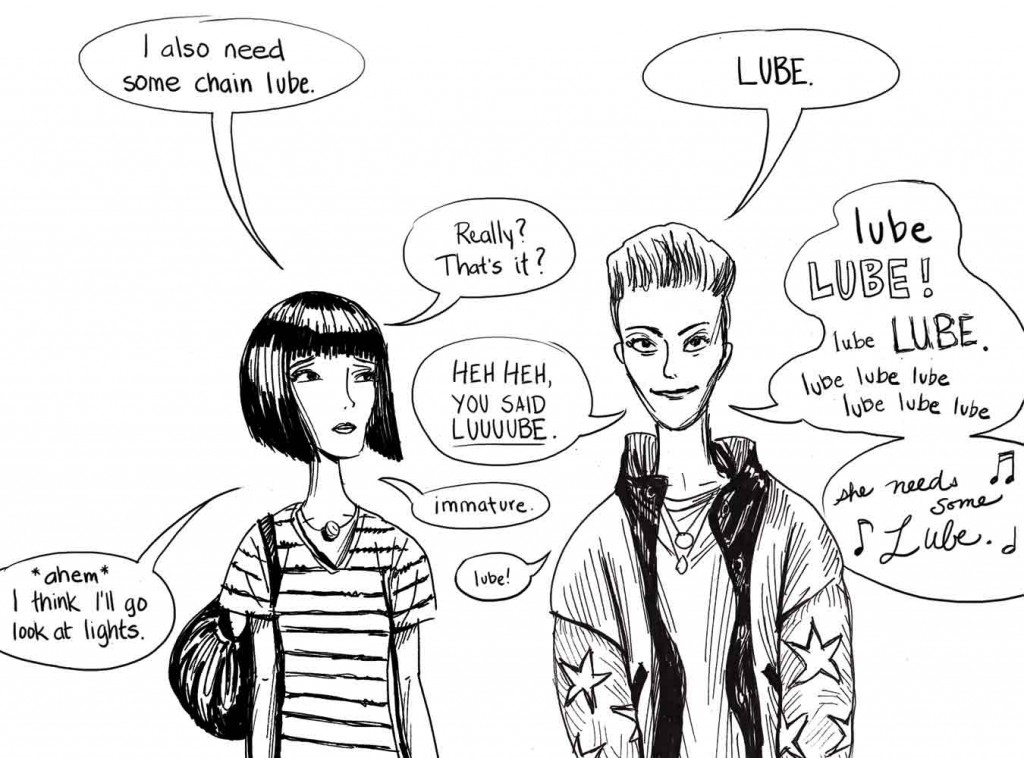 Then when I'd think things couldn't get worse, Vanilla Icette would completely cross the line: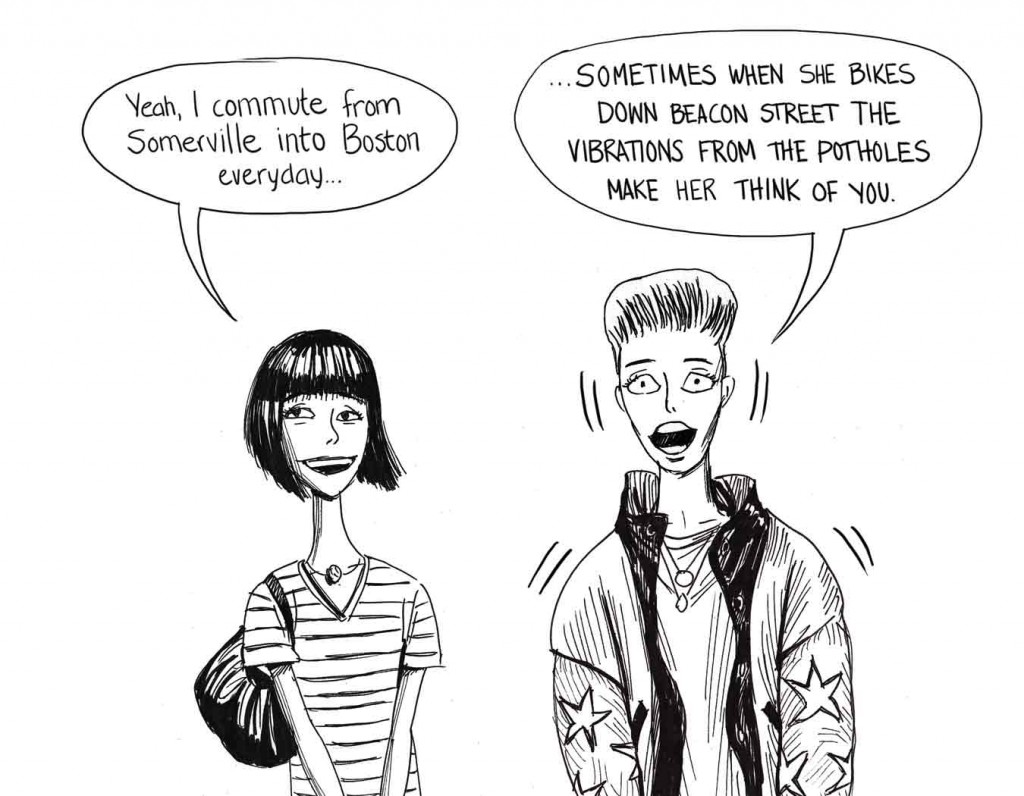 I wouldn't be able to undo that damage. Nope.
No doubt I would have to change bike shops. I cannot let that happen, because a bike shop is like a hair stylist— once you find a good one you don't let them go.