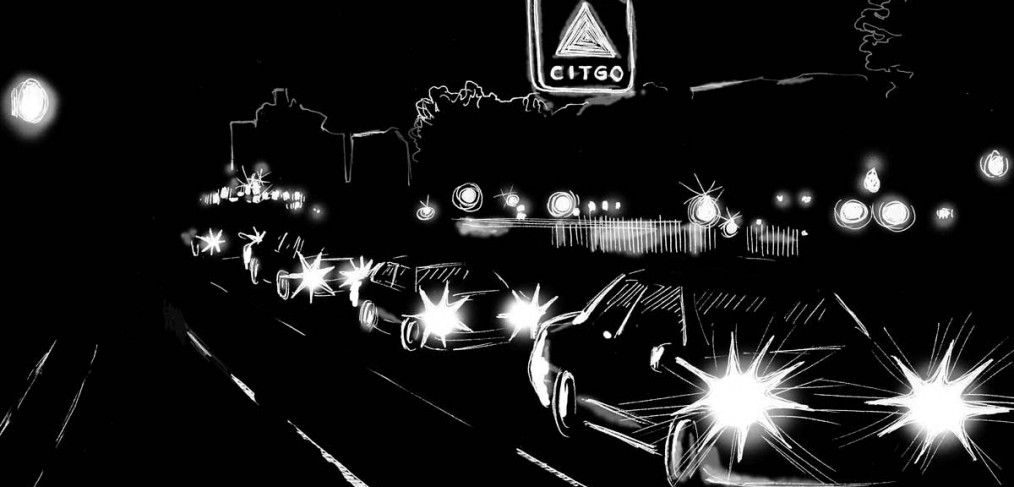 See Any Bikes?
Last night I had some time to kill which I spent walking around Kenmore square watching cyclists. This is what it looked like:
Okay, can you tell how many cyclists are in this scene?
No cyclists you say? Look again! There are seven.
See?
Of course you can't. BECAUSE THESE FOLKS NEED TO GET SOME FRIKKIN' LIGHTS!
And I'm not talking about those tiny anemic blinky lights that look like they came out of a grocery store toy vending machine.
Real hardy lights. Ones that I can see with my eyes.
And while you're at it, get a bunch of them. You can never have too many lights.
Okay, maybe you can.
But you've all got a ways to go.