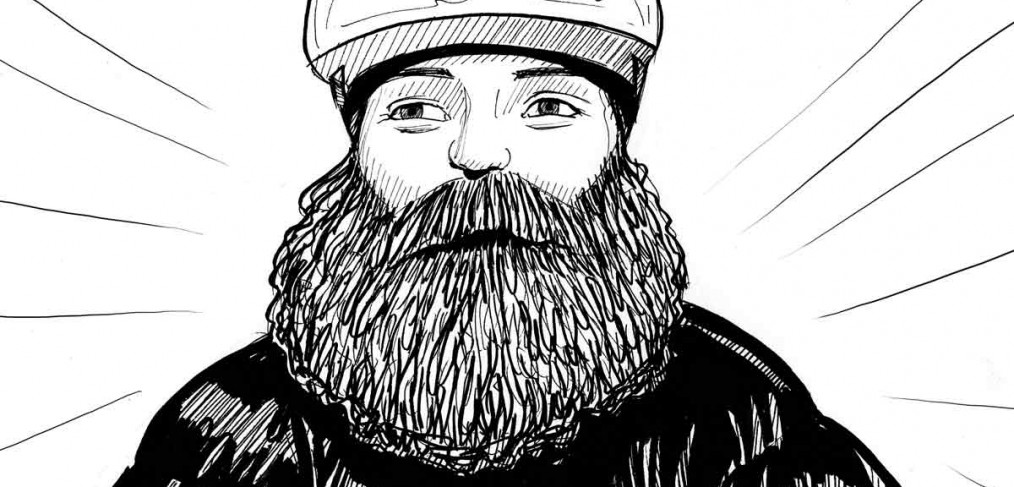 Winter Perks
It's that time of year, the leaves are falling from the trees, it gets dark at 4pm, and the Hubway bikes are going away. Which means winter is coming and it's going to get cold. Before you get too down remember there are still things to look forward to. There are holidays, food, snow days, parties, more food, dessert, leftovers, (maybe) not having to move a car during snow emergencies….
And of course there is awesomest part of bike winter: Winter Beards!
Yes, the cycling men in New England use winter as an excuse to see how much hair they can grow on their face. And they do it with flair but also manage to make it practical.
For some it is a cheap alternative to buying winter gear.
Others use it as a way to get a little more personal space on the road.
And for some the winter beard is a true art and they cultivate beard sculptures that still add face warmth.
However it's fashioned the facial hair is coming. Somewhere around February I expect to have trouble getting into the bike shop.
Since this is a cycling sport I cannot participate in as a genetic woman (that cannot grow facial hair) I will be hoping to get this for Christmas. Note to family reading: I like the Viking best.