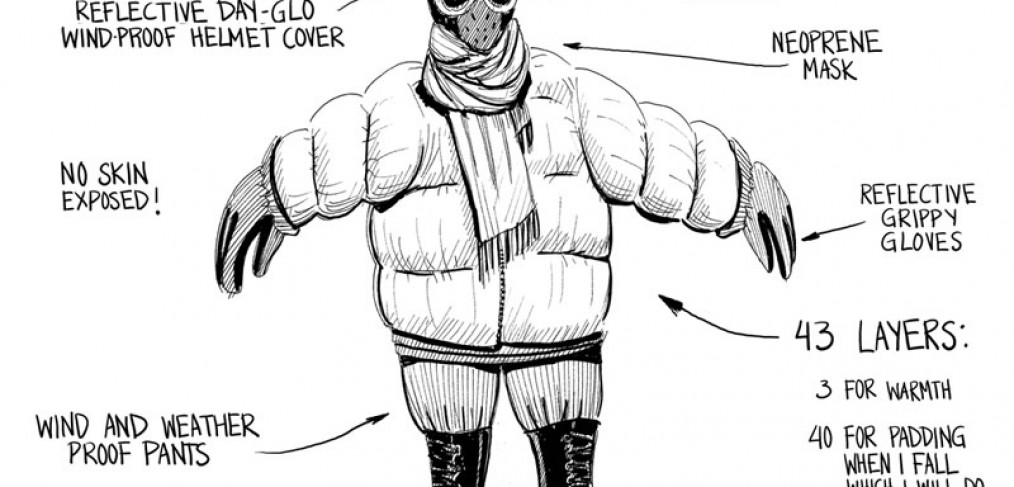 Bracing for Winter
It will not be my first New England winter, but it will be my first biking winter. Currently the weather is unusually fall-like but I am trying to wrap my head around approaching cold and snow. After some research and talking to people it sounds like I am supposed to buy a lot of stuff until I look like this:
However what I have learned so far in my years of biking is that no matter what I always take the wrong advice and I always buy the wrong stuff.
So I have been very concerned about researching, being cautious, and making the best decision about the right gear for my commute style. I expected a long process ahead of me. I made a trip to the local sports equipment store to review my options starting with gloves. However I discovered that my gear decisions may not be that hard after all.
Apparently they don't expect women to go outdoors until spring.