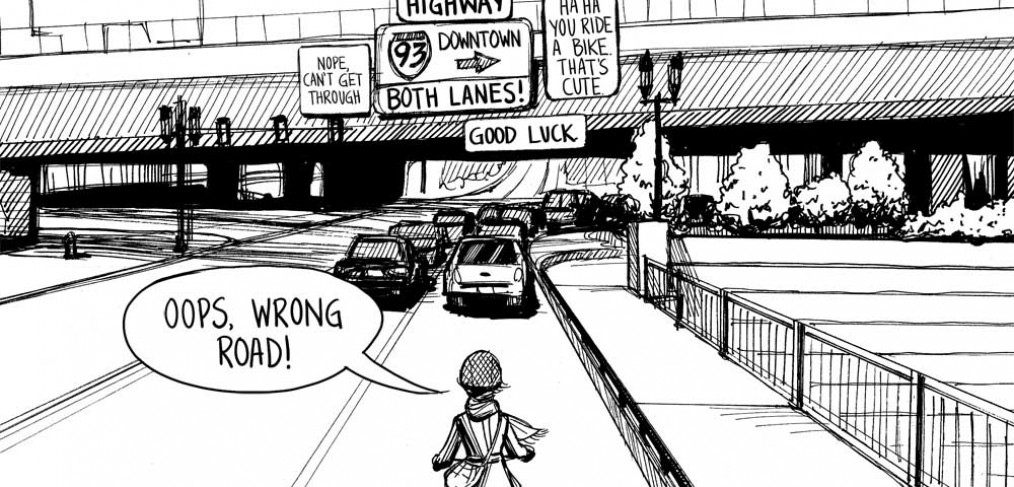 Getting Lost
My first city experience was when I interned for a TV production company in Boston for a summer in college. I knew nothing of Boston except for a few stops on the Red Line. Suddenly I found myself being sent to all ends of the city on foot, by car, driving the company van, and even by borrowed bicycle.
At first I was overwhelmed  and terrified of not knowing my exact route. But then I discovered that getting lost was no big deal and learned to embrace it. I loved having an adventure.
Now that I mostly bike around the city, I try not to get intimidated by unfamiliar places and keep the same sense of adventure. I just take each street it as it comes.
And I skip the ones I really don't want to take. After all, on a bike I can just hop off onto the sidewalk.
Sometimes when I get lost I discover things that I would miss entirely in a car…
…And I then I stop and eat them.