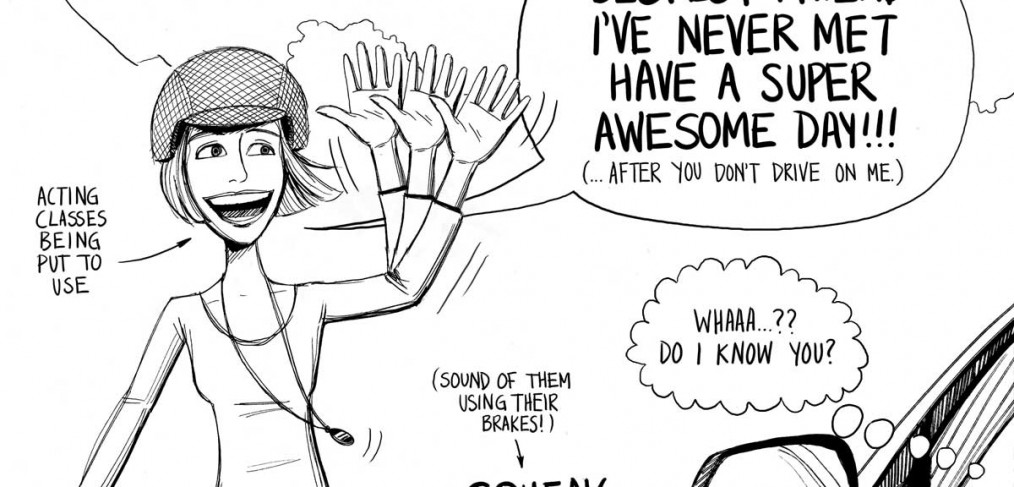 Keep Smiling
I admit that sometimes I get frustrated with biking in the city. There are days that bring out my inner curmudgeon and I feel like this guy:
But try not to put negativity out there. I don't want a fight. So I try to stay positive. Sometimes I'm so positive it freaks the shit out of drivers. Like when a driver doesn't see me and is about to left hook me…
When I wave to them all smiley they really don't know what to make of it. They just look surprised and let me pass safely.
Try it sometime. Or feel free to experiment with your own positive reinforcement approach.
Well, maybe not this approach.
But you know what I mean. You'll not only make others smile, you'll cheer yourself up too.