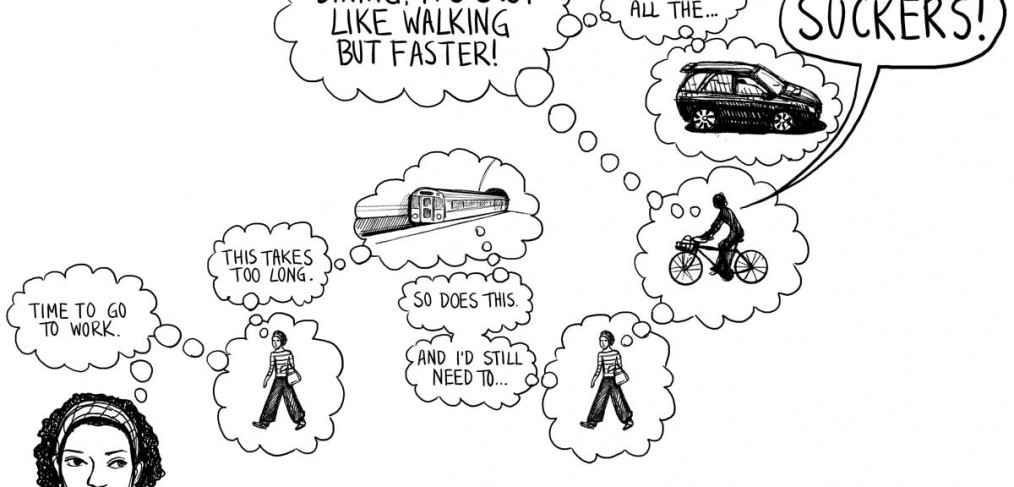 Jaybikers
The other day I was waiting at a red light while a flood cyclists passed by me in every direction. It was a particularly long red, and car traffic was lower than normal. And I'm glad there has been such and increase in biking. However I witnessed several close calls because no one was operating by the same set of rules:
It seemed their main concern was to get from A to B in the shortest, quickest way possible. But it got me thinking about the mindset. There is vehicular cycling, and then there is a more pedestrian approach…
However if you're just out to get places as fast as possible and not willing to rest on a red, you may just be on a collision course. Stop at a red light sometime and watch what almost happens.