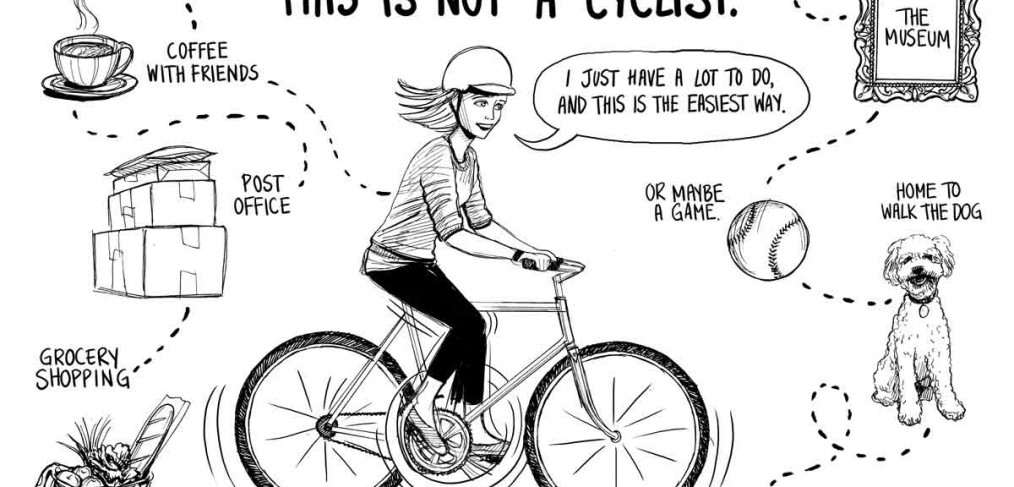 Not-Cyclists
There has been a move to build more infrastructure for cyclists here. However, with limited space on the road, this comes at a cost… which has local businesses concerned.
But there is the issue. How can you tell how you tell a driving customer from a walking customer from a biking customer? Especially when a cyclist is not a "cyclist"…
…just like a driver is not a "driver."
They are both customers. But drivers tend to pass through towns, and those on bike or on foot will spend time at local businesses. And the goal of business is to get more customers, and bike infrastructure will bring more of these not-cyclists down their particular street- with things to do, money to spend, time to stop.
Ultimately it's not about biking, but creating a neighborhood where people will stop biking… and stay a while.