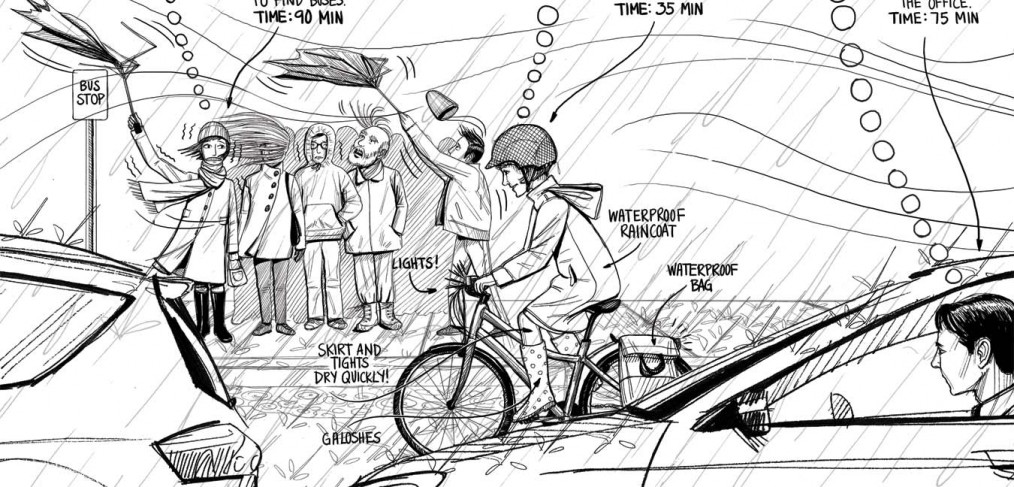 Fair Weather
It's almost winter. The weather has been changing and there have been some pretty rainy days. While the weather's gross and I have other transportation options, I still end up on my bike.
I've been told I'm weird, but it's all relative. Everybody's bad weather commute has an element of the ridiculous.
And while I don't really like being out in the elements it still makes the most sense to me. After all, rain is just water and a bike is just the quickest way through the mess. All weather is fair weather if you have a good raincoat.