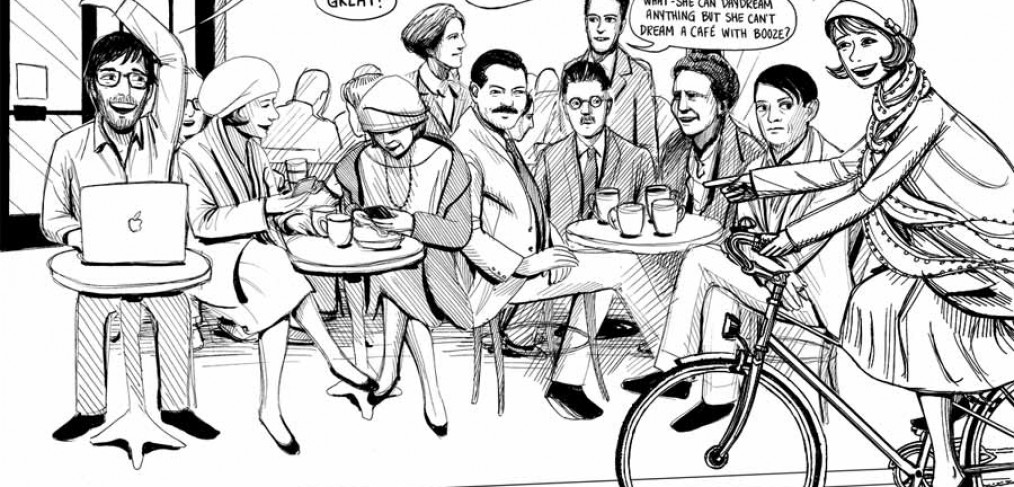 Left Bank Bike
When I had a car I wasn't one of those people who loved their car. And my car was certainly not an extension of my personality. But since I started biking, I've been looking for that perfect bike. One that's like a best friend who completes your thoughts… and has two wheels.
Well, I've found that bike.
The bike is classic looking and rides like a Django Reinhardt song. Somehow I find myself dressing in 1920's inspired outfits (well, more than usual) and speeding around the left bank of Boston daydreaming it is a little more like a certain other left bank:
The bicycle is so lovely it seems to have a bit of a traffic calming effect.
And sometimes that creates a bit of a problem for an artist. Like when my bike kept me company at my recent open studio.
But, still, I wouldn't be all that sad if more people fell in love with bikes.