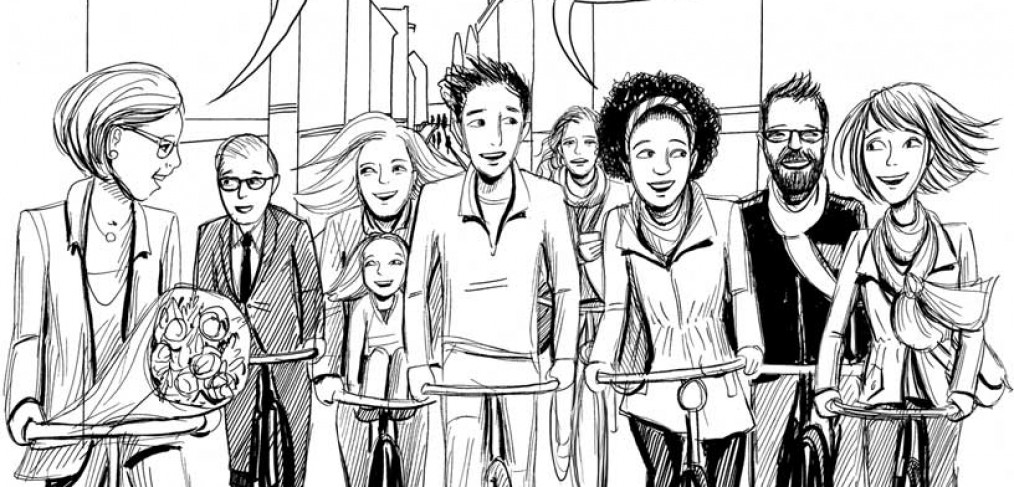 Ah, Amsterdam
I've just returned from my first visit to Amsterdam. Of course, the first thing on my to-do list was to indulge in some…  pannekoeken. No really, I love pancakes. Any type of cake really. Especially when buried in a certain chocolate-hazelnut spread.
But after I checked that off my list (three times) I went to see about a bike.
Now, Amsterdam is a known bicycle city. But more than that, it is a tiny city. Every thing is small and efficient. From their apartments:
To their tiny streets. But while you'd think I'd be most impressed with all the biking, I was actually more impressed by the driving.
But it was great to ride on safe infrastructure that doesn't make me feel like I'm running with the elephants.
Instead, I found myself alongside a completely different species: my own.
I think I prefer biking with people more than biking with cars. It makes it as easy as walking. Now can we get more of these cycle tracks back home please?