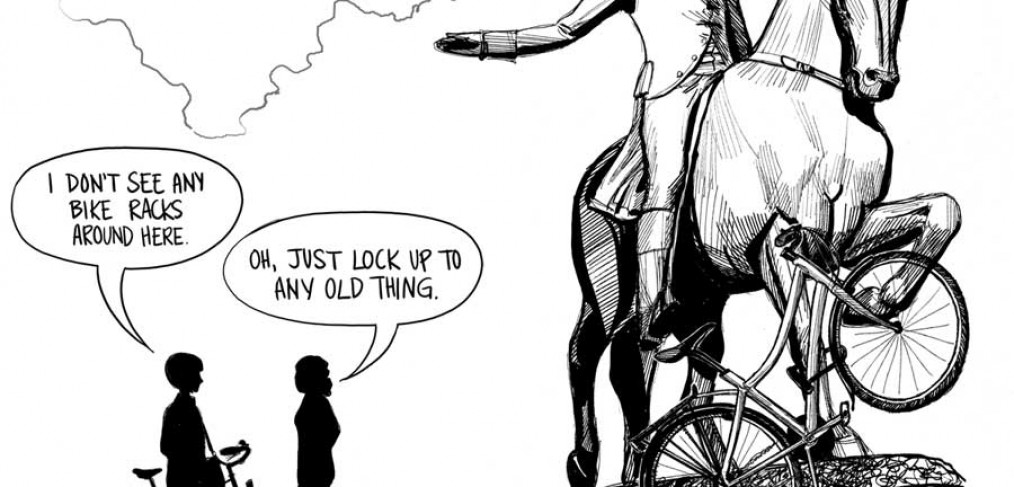 Racking up Points
The good news is a lot of places have started adding bicycle racks to accommodate people who arrive by bike. The bad news is, these racks don't actually accommodate people who arrive by bike.
Putting a rack in some dark corner does not make a place bike friendly.
I'd no more want to leave my bike there as a parent would want to leave their child here:
Even when the bike rack is placed in plain daylight out front, it doesn't necessarily mean we can actually lock up to it.
Also, the bike rack you bought may have been designed to fit your budget but not actually designed to fit real bikes.
These bike-friendly gestures are basically empty gestures. None of us will bother to lock up to these racks since we want to keep our bikes (and all it's pieces) intact. It's our ride home after all.
Instead, we will lock up to something, anything, more secure.
So, when buying and installing a bike rack please consult someone who rides a bike.