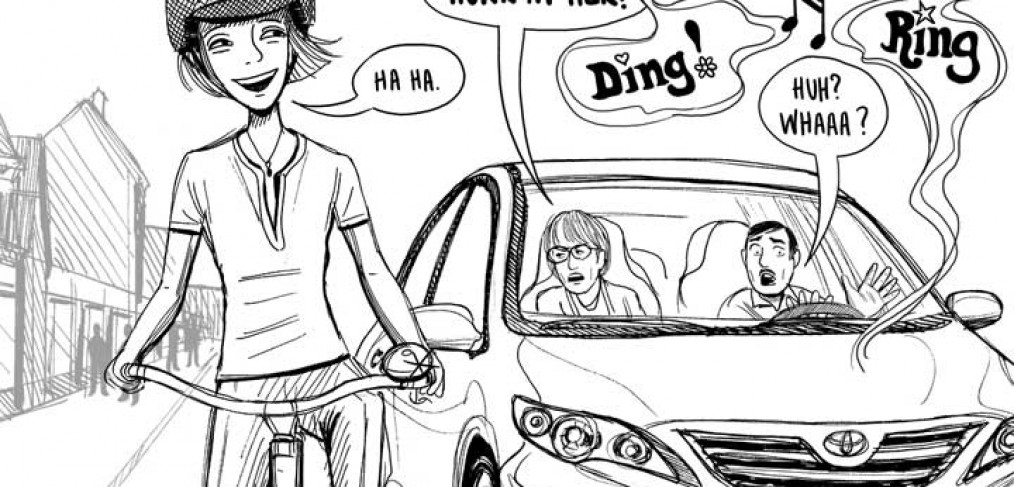 When a Bike Bell Rings…
…Nothing happens at all.
Nope, absolutely nothing. Even with the loudest, biggest bells I can find nobody hears me coming on my bike.
I'd get a horn, but I really don't want to contribute to the stress of the city. It would make much more sense to do the reverse.