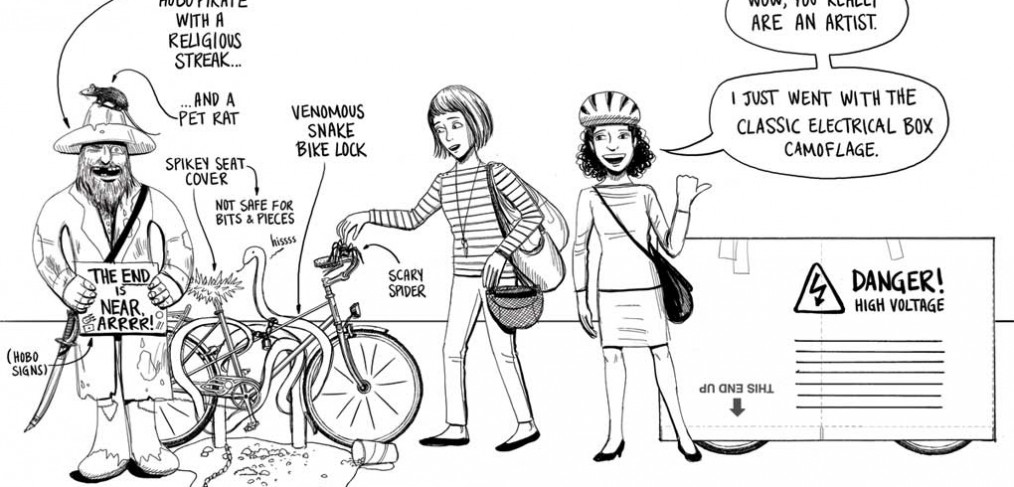 Creative Deterrents
Yesterday, I had to bike to a less familiar area of town. I was unsure how safe the area was, and, once I locked up my lovely bike, I found it hard to walk away. Would it be there when I returned?
While I could ride a beater bike instead I get so much more enjoyment from riding a bike I love. So instead of getting a rusty tank of a bike I've been thinking of ways to make my pretty bike less attractive to thieves:
I think this will work great. At least until someone invents a bicycle cloaking device. And I don't think that's far off seeing as both me any my bicycle become immediately invisible to everyone the second I get on it. It's just a matter of finding a way of making that happen when I'm done riding it too.