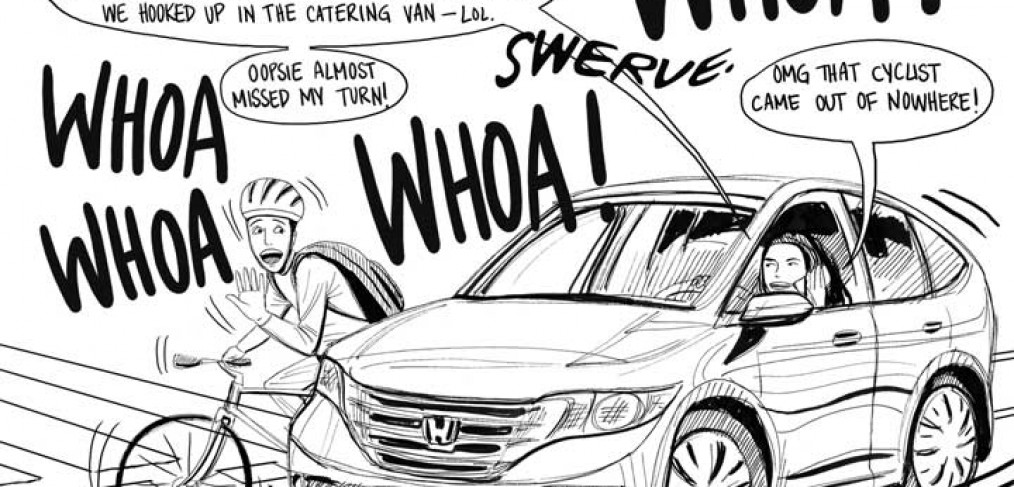 Finding My Voice
Sometimes when you're on a bike, you need to make some noise. And I don't mean a bicycle bell.
Watching others, it seems yelling works best. People naturally respond when they hear a human voice in crisis. However, I've always been more of the creative introverted type that prefers drawing thoughtful illustrations than drawing attention by yelling.
But being a creative introvert hasn't proved good in urgent situations. So I decided to take a class in yelling from an expert.
I was a horribly untalented student, but very determined. I worked hard and practiced whenever I got the chance.
So now I think I've finally mastered it: a yell so loud it stops drivers in their tracks.
But I really wish drivers wouldn't make me demonstrate it for them.