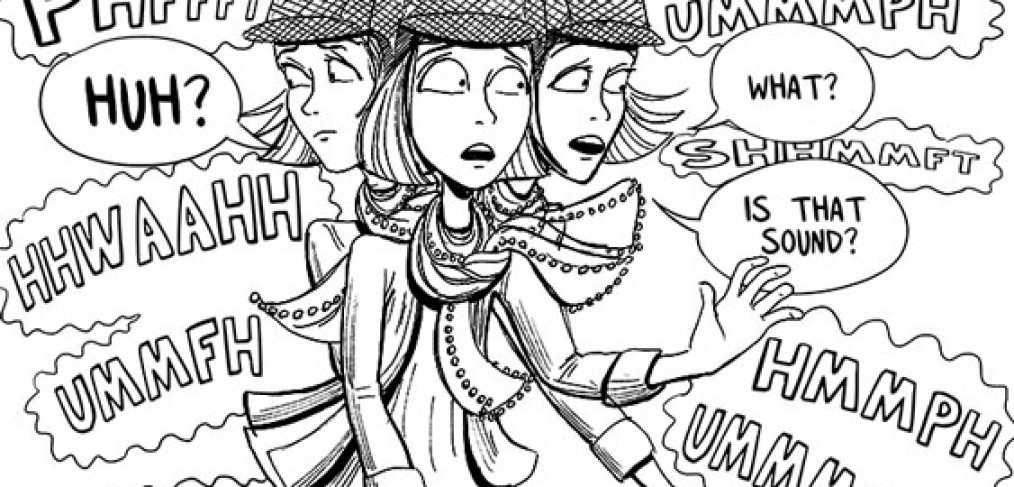 Bike Creep
The other day I was enjoying the wonderful cool autumn weather on my ride home.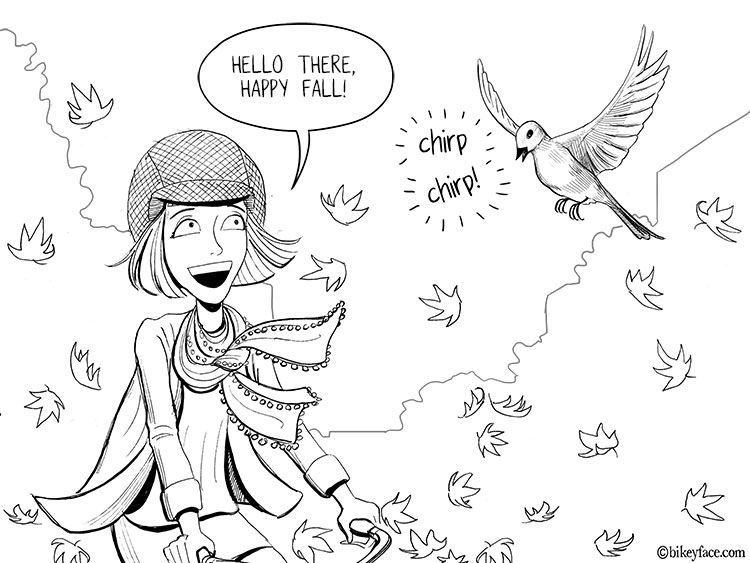 When all of the sudden I was interrupted.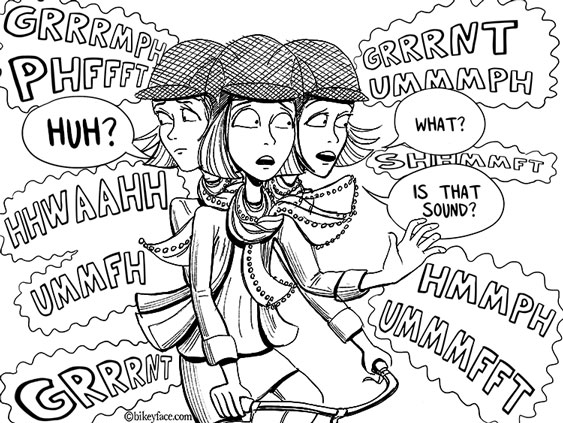 And I realized there was something lurking over my shoulder.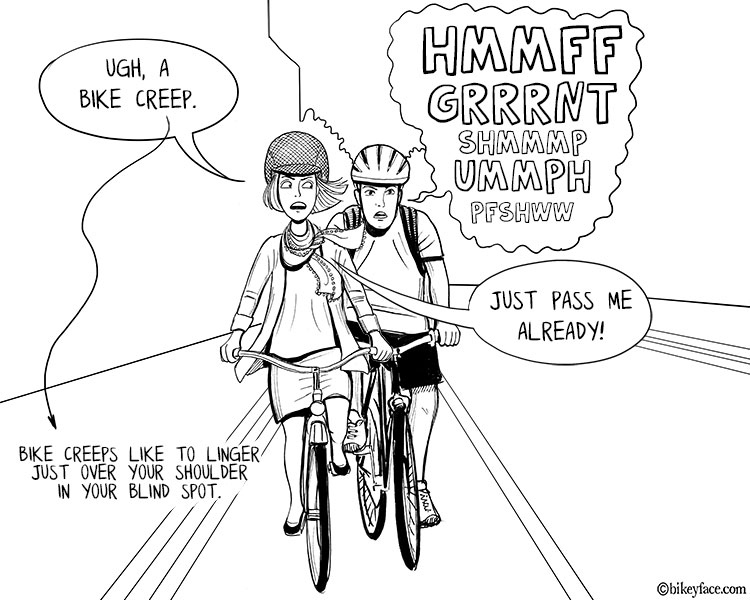 I thought he was trying to pass me… but he didn't.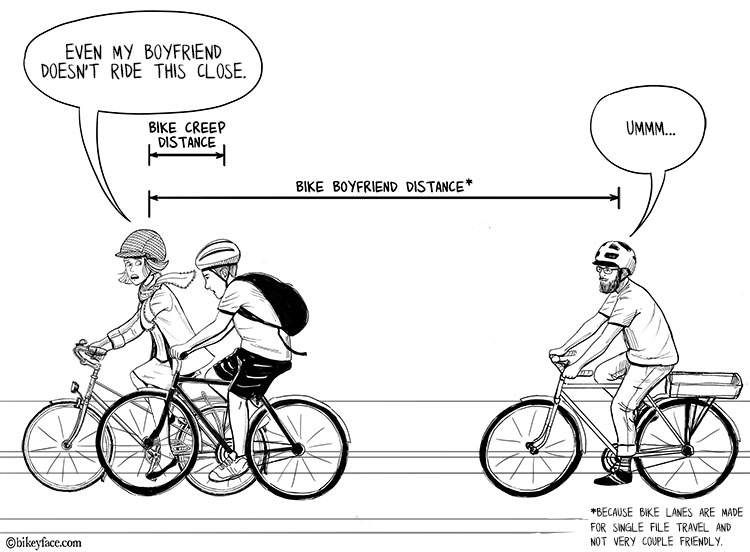 I know drivers complain about tailgators. But they should consider themselves lucky that they can't feel that stranger's breath on their cheek.