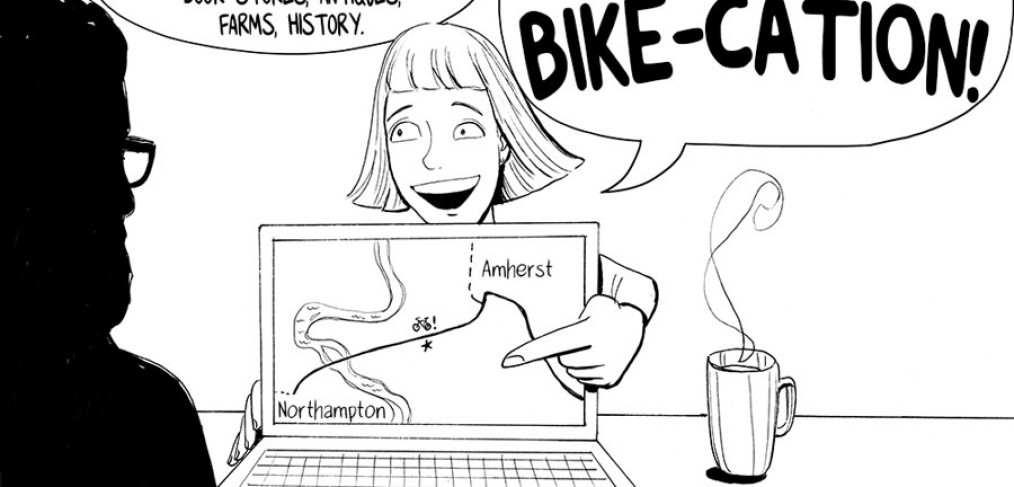 Bike-cation!
The other week we decided to take a brief autumn vacation. We all know vacations are even better without lots of driving. So I looked for a getaway that didn't involve being stuck in a car.
I thought a smaller town would have an easier, more relaxing vibe. What could go wrong?
Yep, I forgot about stroads. It was a very long wait for a very small break in traffic.
But once we were on the rail trail I relaxed. Maybe my plan was brilliant after all.
We wandered, explored towns, shops, farms, ate lots and filled our panniers with new books. After dinner we made our way back in the dark well-equipped with super bright lights. Still we discovered another limitation.
Yep, it was so close to being a brilliant vacation. Small towns need safe streets and infrastructure that takes bikes seriously too. It's good for recreation, transportation, and my vacations tourism. Even if driving is sometimes necessary, it's always nice to drive less.