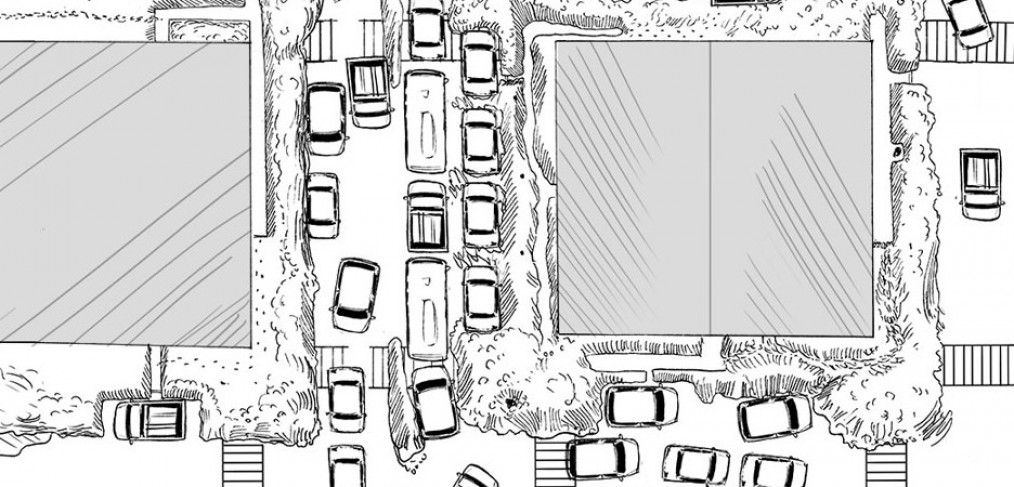 Mazed
Typically, bicycling in winter is a little more complicated but manageable.
But after 5 feet of snow has fallen within a month here, this winter is nowhere near manageable. It's pretty unpleasant to bicycle, I admit it. I've considered other options but all of them are even more unpleasant.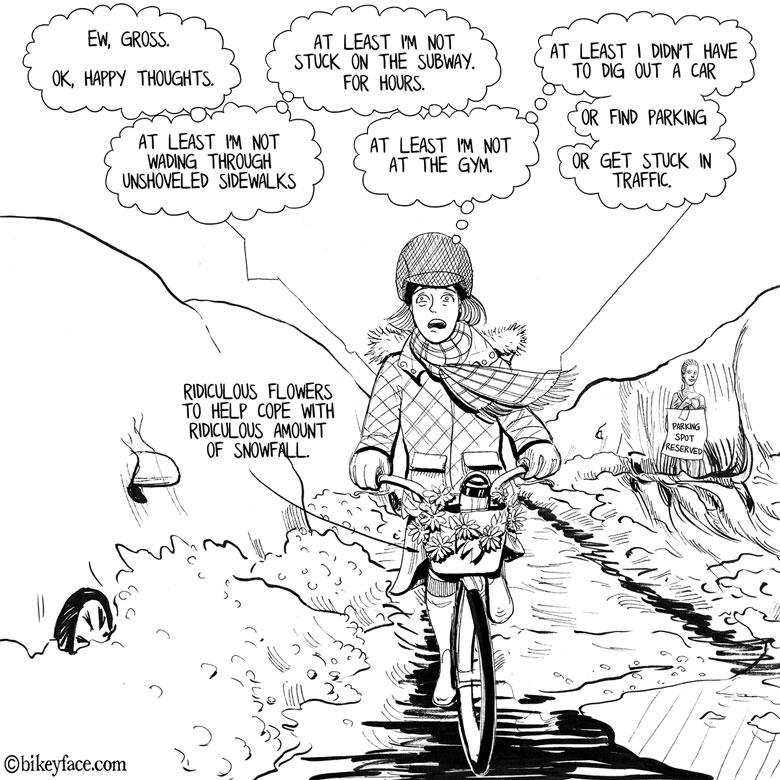 And just when getting around Boston was bad, it got worse as public transit started failing and streets became fully gridlocked making bicycling pretty much impossible.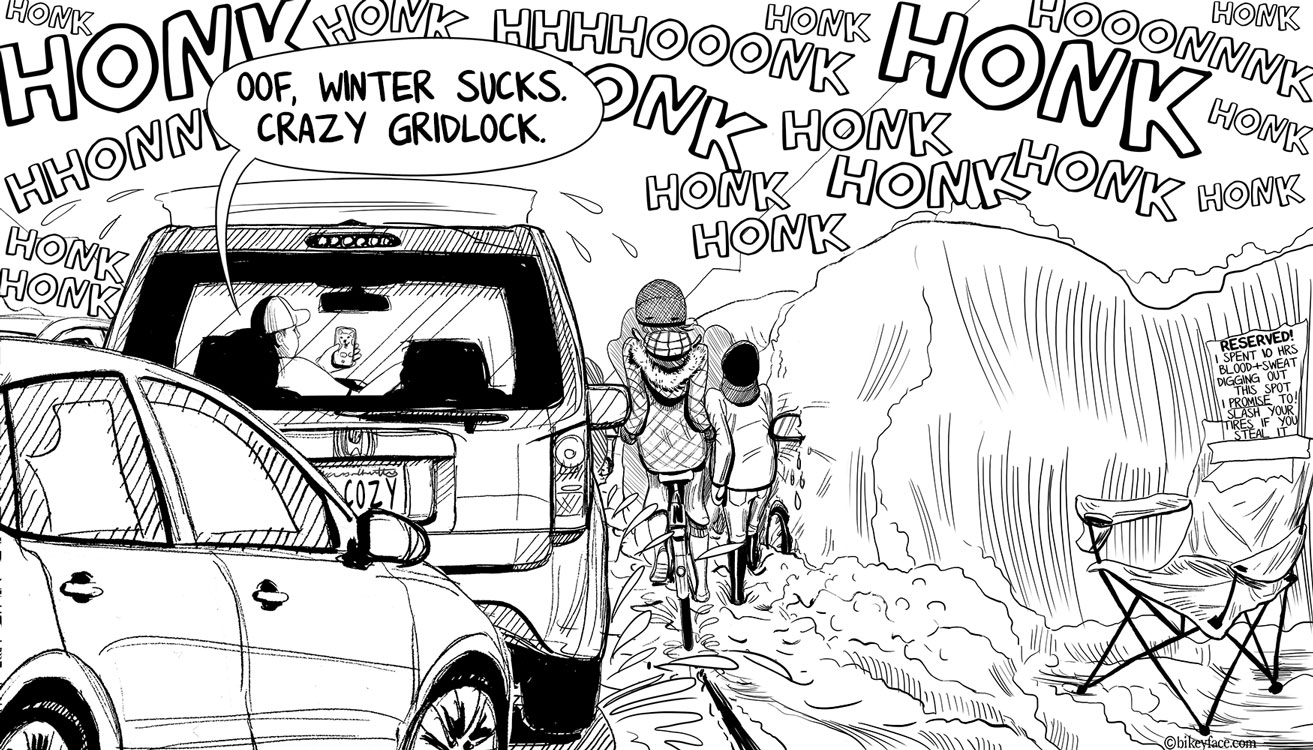 So I turned to walking which suddenly became the fastest option. The problem is that cities only only plow for people in cars. There's nothing like record snowfall to show the inequality. Walking in winter in a city is like navigating an impossible maze.