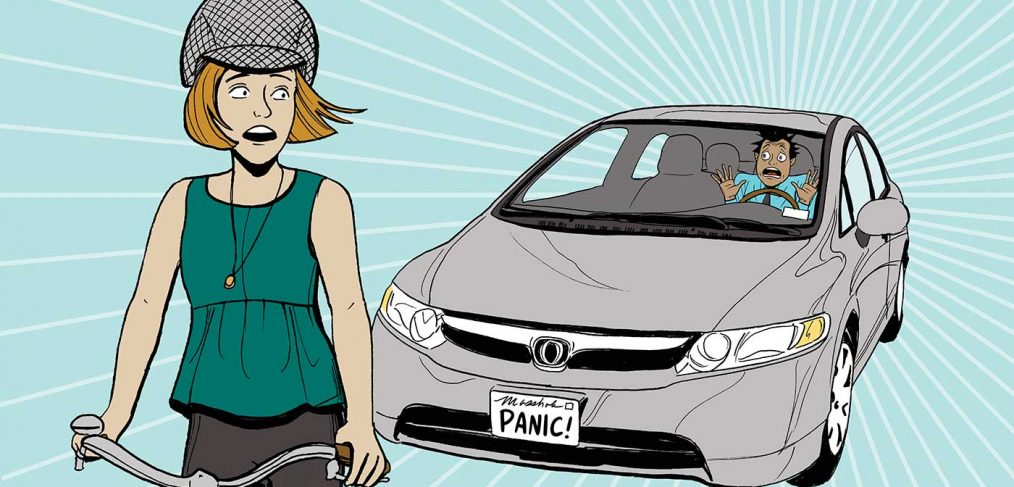 OMG a Bike!
I  have a couple of Bikeyface updates including (drumroll please) a brand new book!

---
NEW BOOK: OMG a Bike!
After lots of work this summer & fall I'm happy to announce my new mini comic book, OMG a Bike!
There's many guides for how to bike safely. But I thought I would make one for the people who realy need one- drivers. Drivers have the bigger safety responsibility but there's little education given on how to share the road with bicycles. So I made this little comic on what to do if you're driving and see someone on a bike (pssst- don't hit us!) OMG a Bike! is available now in the store. Buy it for all your driver friends- save 15% when you order 5-9 copies, save 30% when you order 10+.
If you don't have it yet, my previous book, Bike There, is still available in the store.  But hurry- stock is starting to run low and it won't be restocked before the holiday.
HOLIDAY SALE: All posters & t-shirts are marked down 33-50% for the holidays to make way for new merchandise will arriving in the spring.
WHOLESALE: Are you a retail store or non-profit organization interested in buying Bikeyface books at wholesale? Please email me directly: info [at] bikeyface [dot] com. Wholesale minimum is 20 copies. For those interested in ordering 500 copies or more, a special printing including some information from your organization is possible.
---
UPCOMING BOSTON AREA EVENT: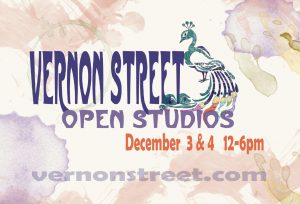 Coming up in December I'll be having a holiday open studio if you are in the Boston area and would like to shop items in person. There are also over 90 other participating artists in the building- lots to see. So stop by & say hello!
Saturday 3rd & 4th, 2016, 12-6pm
6 Vernon Street, Somerville MA 02145
Visit Bikeyface at Studio 54 (top floor, follow the sharrows)