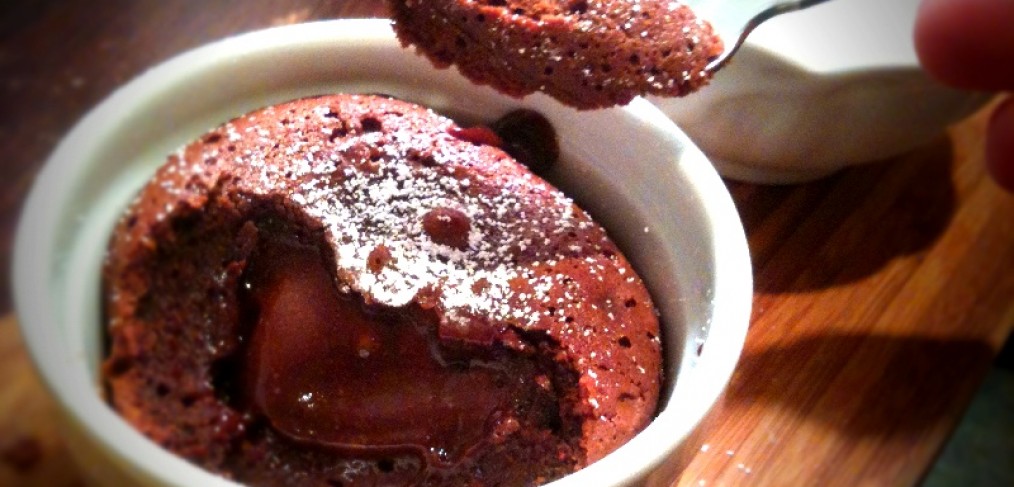 Recipe for Rainy Days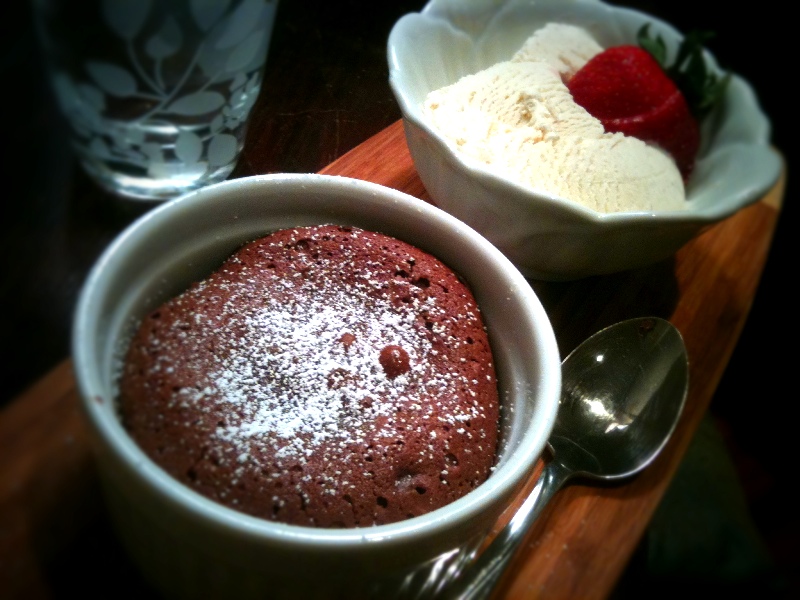 Sometimes I love riding in the rain and sometimes it sucks. Today it sucked. Mainly because despite checking the weather I opted to leave the house without rain gear in hopes it wouldn't actually rain. This little game I play with the weather has worked several times before. Today it didn't. I pretty much swam home and collapsed on my mud room floor like a beached whale. After I dried off and decided I was done with biking for the day and turned to baking instead. Easy Chocolate Souffle, perfect rainy day food. It's very easy to make… and easy to eat. I recommend it for days when you and your bike get stuck indoors:
2 1-ounce semi-sweet or bittersweet chocolate squares
1/4 cup butter
1/2 cup powdered sugar
1 egg
1 egg yolk
3 tablespoons flour
Preheat oven to 425 degrees. Butter two 3/4 cup ramekins. Place on a baking sheet.
Microwave chocolate and butter large microwaveable bowl on high for 50 seconds. Stir with wire whisk until chocolate is completely melted. Stir in sugar until well blended. Whisk in egg and egg yolk. Stir in flour. Divide between the ramekins.
Bake 13-14 minutes or until sides are firm but center is very soft. Let stand 1 minute. Serve in the ramekin with ice cream and/or strawberries.