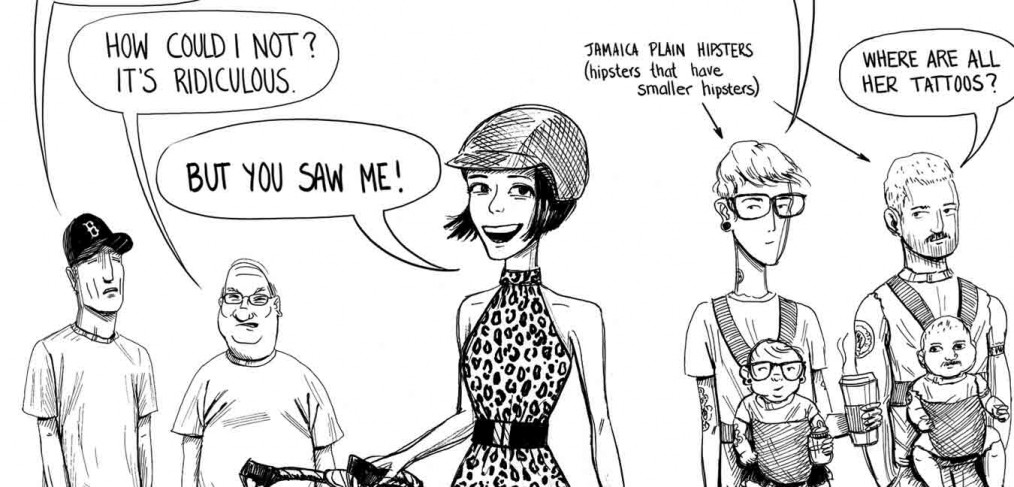 Visibility!
When you're biking in the city you want to be as visible as possible. One way to do that is to get some bright yellow gear: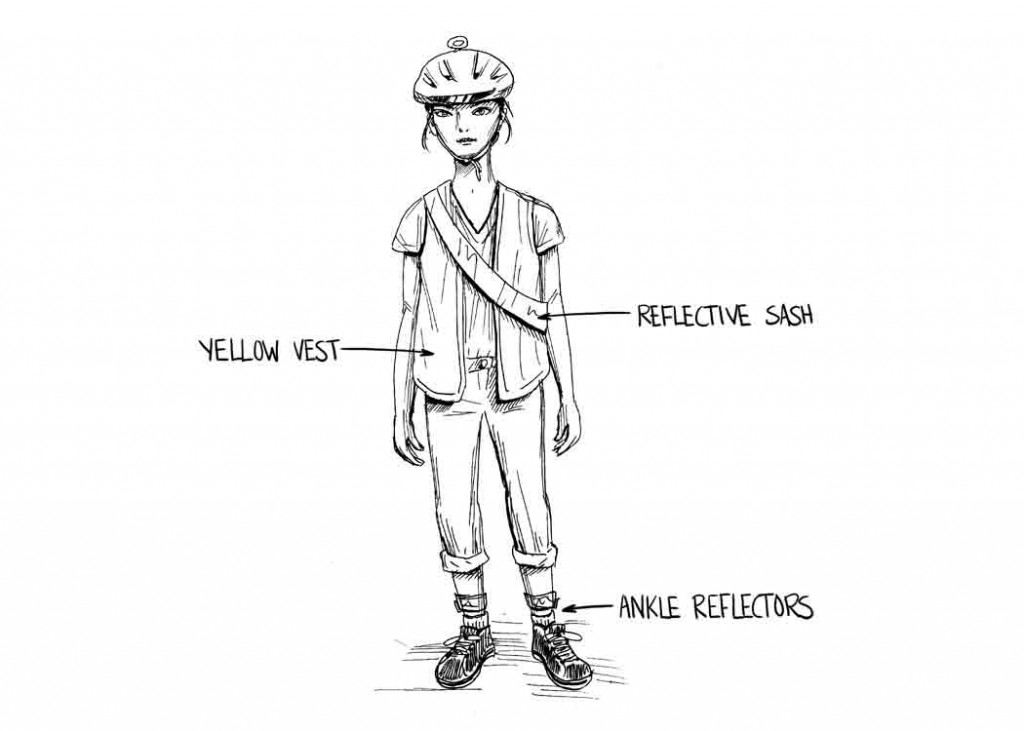 However on a recent ride on my new bike across town to Jamaica Plain I discovered a new way to be visible… wear a ridiculously awesome (and very short) leopard print romper purchased on sale for $9.99: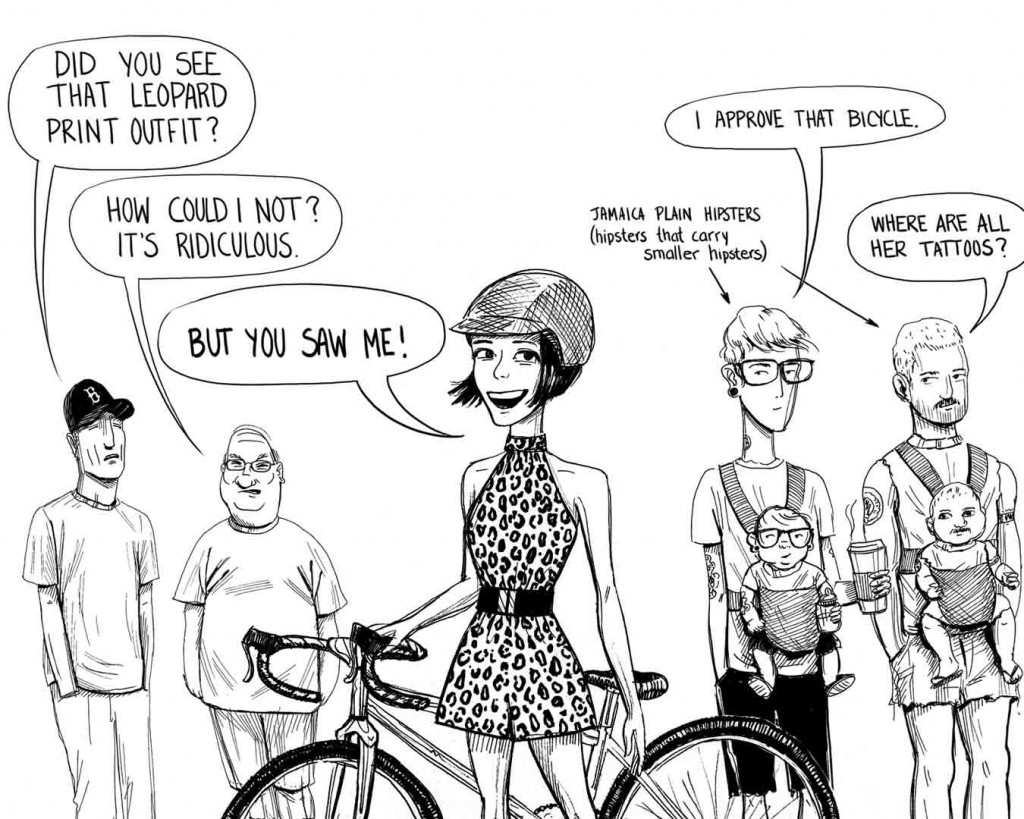 It seemed to stop traffic. Or at least slow it down quite a bit. A few cars even seemed happy to follow me. One driver hollered something– but this time it wasn't an insult.