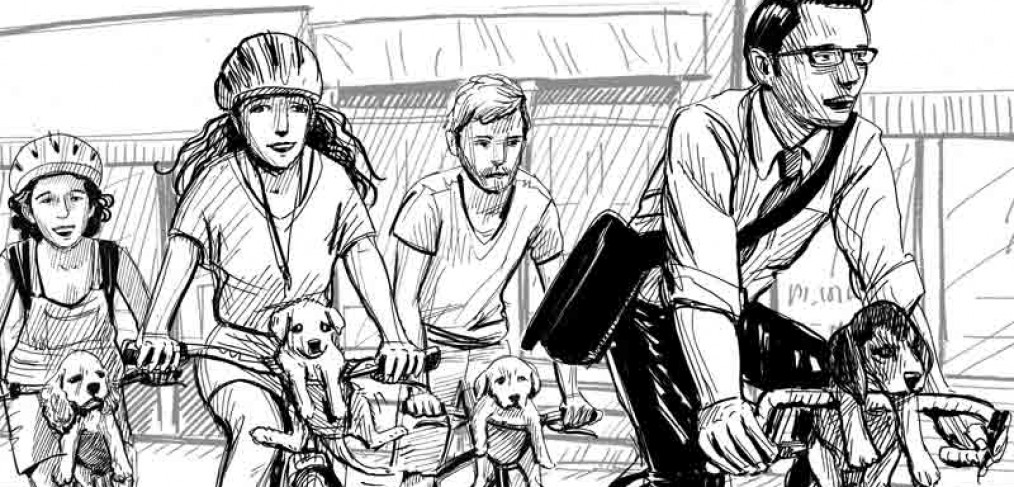 The Most Perfectest Safety Gear
There's a lot of safety gear made for cyclists. Reflective vests, ankle reflectors, mirrors, flags, lights, more lights, fancy lights, super fancy lights.
However with all of these products it seems that cars still like to run into us. Even on purpose.
Perhaps there is better safety solution. A better way to protect ourselves. Maybe it's something so obvious we overlook it everyday.
What is this solution you ask?
Puppies.
Yes, puppies. Cute adorable puppies with big sparkly eyes and little wet noses and pink tongues.
What's that you say? Puppies are not bike gear?
Uh, think again:
Because apparently human beings don't have a problem with hurting other human beings… just because they happen to have a bicycle.
However intentionally hurting a puppy is a totally different thing. Nobody dares do that. Because that would mean that you're actually a bad person.